AMC Star Officially Launches Mr. Clear, Mrs. Clear and Lady Clear
AMC Star Officially Launches Mr. Clear, Mrs. Clear and Lady Clear
December 5, 2018 – Sulo Riviera Hotel, AMC Star Marketing Services Incorporated released their latest line of Personal Hygiene and Home care products to the media. AMC's President Miss Anna Sepnio proudly announced their newest product line: Mr. Clear, Mrs. Clear & Lady Clear.
The Proudly Filipino made products were on full display along with the newest brand ambassadors who represent the brand and what they stand for. Safe, Affordable and Reliable personal and home hygiene products for everybody. The showcased products will soon be hitting the shelves of local supermarkets and convenience stores. This will give consumers to have an alternative when it comes to Hygienic Products.
Mr. Clear's Products are for men who are savvy and active designed to keep them fresh and looking good thru out their day.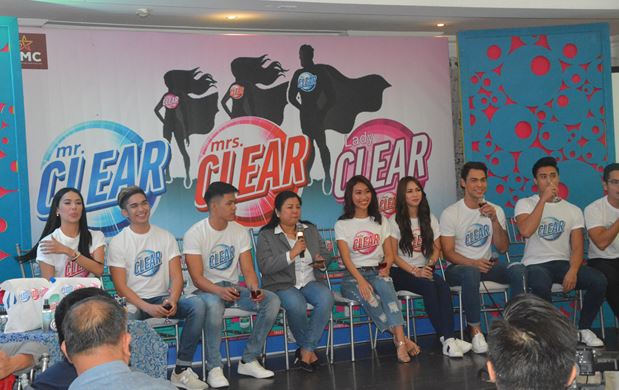 Mr. Clear Products Are:
1. Mr. Clear Anti-Perspirant which provides 2 hours of protection from sweat and body odor and effectively whitens underarm.
2. Mr. Clear Body Mist has a long-lasting and refreshing body mist with a passionate romance that helps keep unwanted body odor. Contains fragrance of casaba and sweet freesia,
3. Mr. Clear Pomade nourishes scalp and hair! Provides Medium hold with great shine and hair grower active formula enhanced with soothing babassu oil, penetrates quickly with no greasy after feel. Coconut oil gives a high shine and medium versatile hold. Together these super emollient oils help hydrate and fortify hair over time,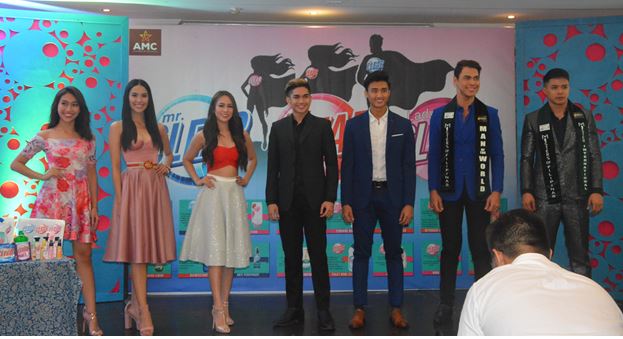 Mr. Clear Brand Ambassadors: Mark Kevin Baloaloa(Mister international Philippines 2018); John Paul Ocat (Man of the World Philippines 2018); Casius Panopio (Misters of Filipinas 1st Runner-up) Federico Palejon – Misters of Filipinas 2nd Runner-up & Ruben Anthony Timbol (Misters of Filipinas 2nd Runner-up.)
Mrs. Clear Products are for the moms who keep their homes safe. These products also provide them with the best care they can give to their family.
Mrs. Clear Products Are:
1. Mrs. Clear Toilet Bowl Cleaner this product is n eco-friendly product that provides a fresh fragrance. It gives you a cleaner and better-looking household surface especially on the toilet bowl, tiles and many more,
2. Mrs. Clear Dishwashing Liquid serves as a moisturizer, with the natural scent of calamansi, contains an anti-bacterial agent to effectively remove bad smell, cleans dirt, grease, and oil.
3. Mrs. Clear Disinfectant this product serves as a protection from harmful viruses, it also removes 99% of dirt, bacteria, mildew, mold, and anything unsanitary on the most household surface,
4. Mrs. Clear Fabric Conditioner gives a natural scent of sunshine pink made with a special formula that lasts throughout the day. provides comfort, moisture, and volume to our clothes. It also prevents stiffness that makes our clothes gentler to touch.
5. Mrs. Clear Detergent Powder easily removes dirt and provide freshness that lasts throughout the day. Mrs. Clear detergent powder also serves as a moisturizer while enjoying the bubbly and aromatic scent upon washing your clothes,
6. Mrs. Clear Liquid Detergent can easily dissolve from water, effectively clean clothes and eliminates odor.
Mrs. Clear Ambassador, Kim Gonzaga (Miss Philippines Earth Makati 2016)
Lady Clear Products are for the women on the go who, these products help them get thru their busy schedule keeping the clean and fresh although out their busy day.
Lady Clear Products are:
1. Lady Clear feminine wash cleans and maintains the natural balance of every lady's intimate part, Effective for absorbing moisture and helps prevent from odor and irritation
2. Lady Clear Insect Repellant has a powerful knockdown formula that helps prevents bugs and insects from home, plus it provides fast killing power,
3. Lady Clear Body Mists has a long-lasting and refreshing body mists with a passionate romance that helps keep unwanted body odor, Contains fragrance of casaba and sweet freesia, in Orange, strawberry and apple scents.
4. Lady Clear hand Sanitizer provides an anti-bacterial agent that helps kill 99% bacteria, lady clear hand sanitizer serves also as a moisturizer, easy to use and dries quickly after rubbing.
5. Lady Clear hair Spa treatment shampoo provides you smooth and shiny hair. Especially curly hair makes less frizzy, easier to style and straighter hair in appearance
6. Lady Clear Shower gel has a naturally sweet aroma, it gives you better and fashionable bat experience,
7. Lady Clear Body Lotion provides you with flawless and natural skin. It prevents from dryness and oiliness, it also moisturizes your skin.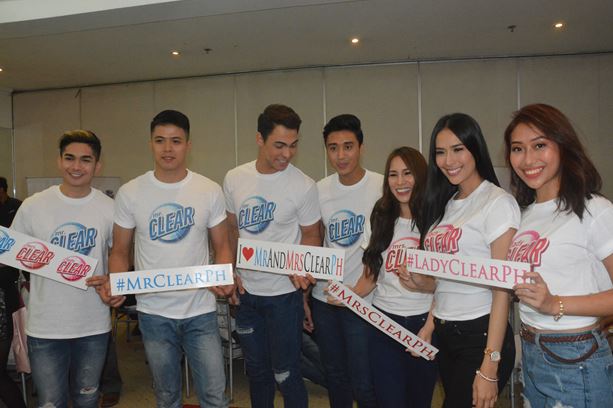 Lady Clear Brand Ambassadors: Samantha Mae Bernardo (Binibining Pilipinas 2018 2nd Runner-up); Shanice Eve Bailon (Supermodel International Philippines 2016).
AMC is also looking for distributors partners who are willing to join them in providing these Safe, Affordable and Reliable products.
For more information regarding Mr. Clear, Mrs. Clear and Lady Clear Visit their Facebook Page Mr. And Mrs. Clear or call AMC Star Marketing Services Inc. at 7281804 and 09157544351 with head office address 4th Floor Alpha Square A Bonifacio Street Cainta, Rizal.
The Launch event was organized by PMCM Events Management, your number 1 Event Management, and Marketing Partner