Feel the force of Team Lakay's emergence
Feel the force of Team Lakay's emergence as one of MMA's most dominant teams.
Written by: Apyong Aguilar
Luke: Oh, no! We'll never get it out now!
Yoda: So certain, are you? Always with you, what cannot be done. Hear you nothing that I say?
Luke: Master, moving stones around is one thing, but this is… totally different!
Yoda: No! No different! Only different in your mind. You must unlearn what you have learned.
Luke: All right, I'll give it a try.
Yoda: No! Try not. Do… or do not. There is no try.
(Luke attempts to use the Force to levitate his X-Wing out of the water, but fails.)
Luke: I can't. It's too big.
Yoda: Size matters not. Look at me. Judge me by my size, do you? Hmm? Hmm. And well you should not. For my ally is the Force, and a powerful ally it is. Life creates it, makes it grow. Its energy surrounds us and binds us. Luminous beings are we, not this crude matter. You must feel the Force around you; here, between you, me, the tree, the rock, everywhere, yes. Even between the land and the ship.
Luke: You want the impossible. (Yoda uses the force to levitate the X-Wing) I don't… I don't believe it!
Yoda: That is why you fail.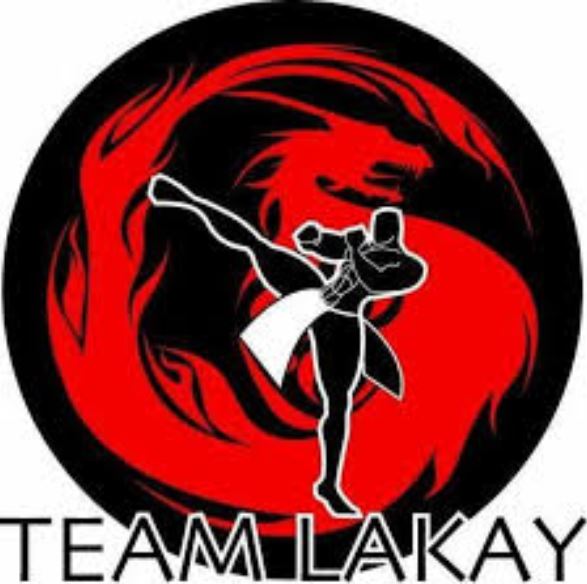 These lines are from a scene in The Empire Strikes Back, as a young Luke Skywalker sees his X-Wing about to sink into a bog.
It echoes a rumored story of young Eduard Folayang, lifting and throwing boulders from a river in Benguet. Part of his "nature-al" training under the guidance of Master MMA Coach Mark Sangiao.
Team Lakay's Central Gym in Baguio is surrounded by nature, raging rivers, steep mountain trails, fresh pine-scented air, and an abundance of the freshest vegetables in the country. Factors that may have influenced the success of Team Lakay in the Global MMA scene. Maybe it's the Igorot warrior genes, who knows? One thing is certain though, their head coach is a battle-tested pioneer of the sport. A cerebral virtuoso with a no-nonsense attitude when it comes to training.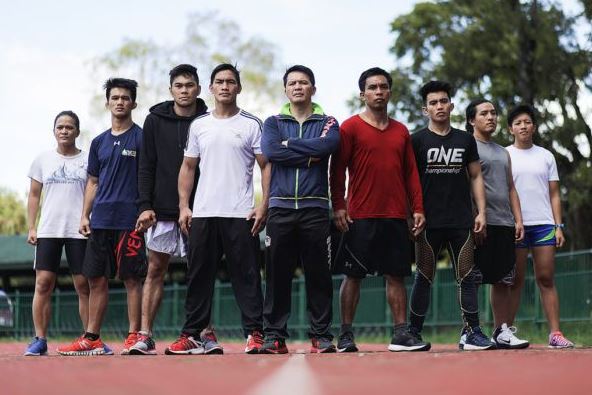 As one fighter describes his experience in the camp to prepare for an upcoming fight, "their routine comprises of training hard – very hard, puke your guts out, drop dead, repeat. Morning hill runs, sprints, endurance runs are indispensable. Technique training in the afternoon is brutal. Wrestling, striking, grappling, you name it." Coach Sangiao lives up to his moniker "The Machine" even in training.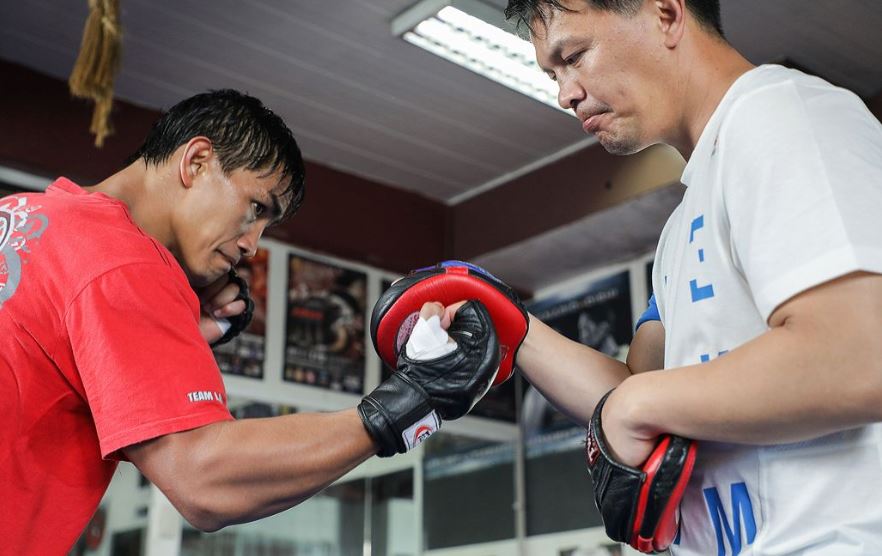 His work ethic, second to none. Team Lakay arrived at the international stage with a fairly average performance in One FC. They quickly fine-tuned their strategies and training methods by managing their strengths – their striking, by not becoming overly dependent on it. This was evident because, in spite of Team Lakay fighter's legendary conditioning, the exposure to world-class grapplers and wrestlers instantly revealed where most Filipino MMA fighters don't dominate, yet – the ground game.
Over the years, Head coach Mark Sangiao not only taught everything he knows but he brought in wrestling and grappling experts to become part of the coaching staff. Slowly, their fighters become more adept on how to handle themselves on the ground. The most recent match-up between one of Team Lakay's standout Kevin Belingon against a world-class grappler in Bibiano Fernandes demonstrates this evolution. Belingon was able to escape numerous submission attempts, not to mention his beautiful sweeps and reversals, sending panic in Bibiano Fernandes' corner. The long-reigning champ attempted a few takedowns but was quickly neutralized by the then interim champ. Bibiano took advantage of a low kick to pin Belingon's back to the cage, eventually landing a double-leg. Many believed that this was the beginning of the end as with their previous meeting. Belingon however, was able to control the BJJ superstar's posture and was able to explode out of bibiland. Fernandes' eyes say it all, he couldn't believe what just happened. Going five action-packed rounds, it was determined via split decision that Team Lakay now has a new reigning undisputed Bantamweight Champion.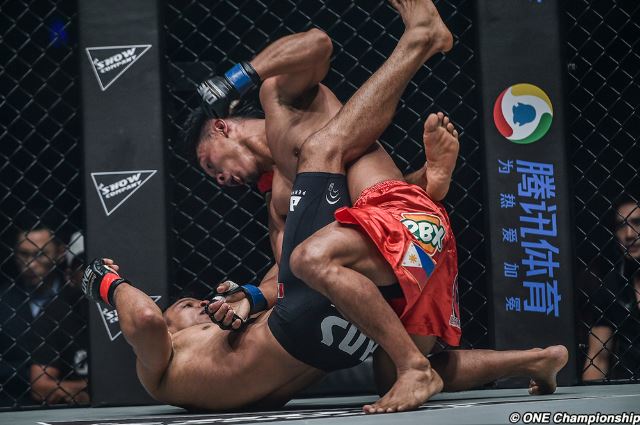 The success of Team Lakay is the MMA version of the Cinderella story. From humble beginnings rose a camp of first-class talents and champions. Head Coach Marquez Sangiao fashioned a new and improved team of fighters thru sheer hard work and determination. His experience, knowledge of the sport, and leadership is the keystone that binds each Lakay family members' unique personalities.
May the Force continue to guide the team to more success in the future.
Karangalan para sa angkan!
For more Tech Lifestyle News and Features Visit us at Techbeatph.com and Visit our Youtube Channel here.