BlizzCon 2018 What we need to know
BlizzCon 2018 What we need to know
BlizzCon is already upon us, as the usual practice Blizzard package a lot of announcements for all of their games in the annual fan-centric event. While Blizard was the star of the show, Bungie also announced that
Destiny 2
will be free to PC users until November 18, 2018. Blizzard fans all over the place with the biggest announcement that Blizzard just announced. Here are the some of the news that they dropped on us.
WARCRAFT 3: REFORGED
One of the biggest games if no the biggest game of all time is returning with much-needed refresh, WarCraft III: Reforged. The classic real-time strategy game refresh will have a full overhaul of the game's graphics and interface. Blizzard is also preserving the gaming experience we all grew up with. It also appears that the game is getting an updated ladder system to help players better compete online in competitive play as well as an updated map editor. Let us remember that Warcraft III was the one who started the MOBA game genre back in the day for those who remember. Blizzard did not give any launch date yet, but they did say that it will be launched next year.
OVERWATCH GETS A NEW HERO
Overwatch fans are getting a new character, the hero looks like she was directly plucked from a western movie. ASHE is dressed like a cowboy with and carries a repeater rifle into battle. She is a leader of the DeadLock gang, and like the previous western character McCree, she is just as deadline while being twice more mobile. She would definitely become a fan favorite in no time.
DIABLO RETURNS
One of the most popular dungeon crawler game is back. But this time it is for mobile gaming. The event of this Diablo game takes place between Diablo 2 and Diablo 3. There are 6 character classes. To say that Diablo fans are eagerly awaiting this new game is an understatement. I am also waiting for the game to be released, being an avid Diablo fan I have high expectations that the game will deliver.
IT'S ALL ABOUT TROLLS IN HEARTHSTONE
The latest expansion of Hearthstone is Rastakhan Rumble. If you have ever played World of Warcraft recently knows, this all about the trolls. This is the first time that Hearthstone will be borrowing from the rich WoW Role. The new cards have not been revealed, but we feel that these cards will be legendary. The expansion will be released on December 4. Fans will not be waiting long for the expansion.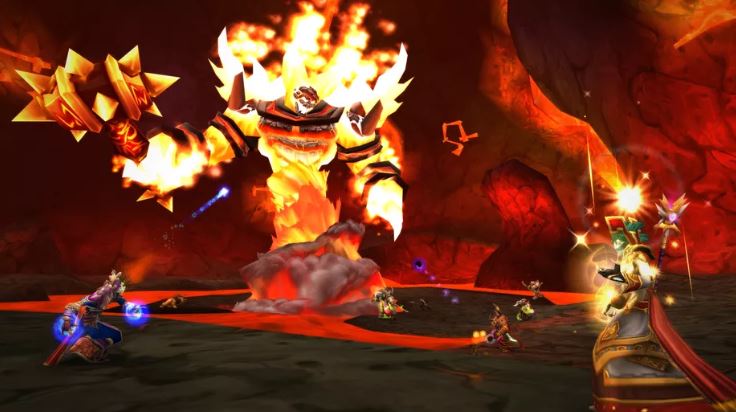 World of Warcraft Classic
Blizzard's biggest game to date has been merrily been moving along for more than a decade. In fact, it is already on its' 14th year and already had a number of expansions thru out the years. Blizzard will be going back to the game's roots. World of Warcraft Classic is that game. Blizzard will be giving you a sneak peek together with the BlizzCon Virtual Ticket. But the full game will be released in the summer of 2019. Now that is a lot of news packed into a feature. We will be monitoring BlizzCon to see what more will be coming out of it. For more Tech Lifestyle News and Features Visit us at
Techbeatph.com
and Visit our Youtube Channel
here
.
Share and Enjoy