Juan in Action: Write On Track Partnered with Students
Juan in Action: Write On Track Partnered with Students
Saturday, September 29, almost a thousand individuals gathered at Bonifacio High Street Activity Center to be one with Write On Track (WOT) in saving Mother Earth Juan step at a time.
Groups of students from around the metro participated in different activities hosted by various university organizations who partnered with Juan Earth – an event organized and produced by WOT to celebrate their fifth year anniversary through a corporate social responsibility (CSR) effort.
"We produced Juan Earth for the NGOs and school organizations para meron silang platform (for them to have a platform) to share their advocacies to the community," said Koko Tamura, Write On Track Chief Operating Officer.
The school organizations present at the event were UP One Earth, AGILA, EARTH-UST, UP Club for the Environment & Tourism, and UP Veterinary Medical Students' Society. Some of them went on stage to talk about what they do for the animals and the environment.
"Owning a pet is a lifetime commitment," said Christine Reginio, member of UP Veterinary Medical Students' Society, during their talk about responsible pet ownership. "A large part of our environmental issues are largely social issues. And social issues would demand larger societal rearrangements, not just personal solutions," said Bryon Senga, a member of UP Club for the Environment & Tourism. Their organization aims to promote environmental protection and awareness through ecotourism.
There were others who promoted their causes through selling merchandises such as bamboo toothbrushes, stickers, pins, and keychains. Their proceeds will be donated to different environmental and animal welfare and protection causes in the country. There were also some who had pets for adoption during this one-day event.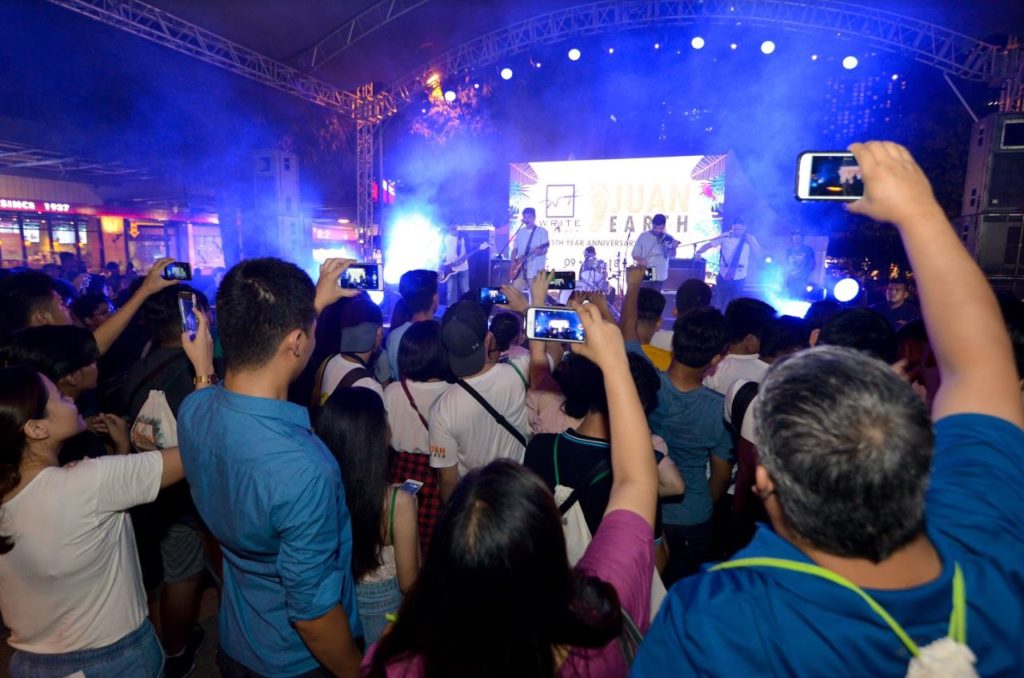 Two other organizations shared their love for the planet through performances. FEU-IAS Dance Company opened the morning program with an amazing and exceptional dance performance. While the PUP Teatro Komunikado presented a short play, titled "Insectalk", to share a message about how our actions affect all those living on the planet.
"It was truly a heart-melting moment for us when we saw all are participating and contributing to our CSR efforts," Tamura said. She also highlighted the importance of companies and corporations' involvement in more CSR. "Companies focus on doing business, and that's good because it can provide many opportunities for the society. But companies must also realize their power, and how getting involved in CSR projects can also provide long-term benefits for them and also for the community they cater to."
Juan Earth is an event organized by Write On Track, a PR and Events Management Agency in Makati. To learn more how to Write On Track can help companies get involved in CSR projects and events, you may reach Write On Track at emailus@writeontrack.ph, (+632) 805 2302 / 744 1402, or visit www.writeontrack.ph.
For more Tech Lifestyle News and Features Visit us at Techbeatph.com and Visit our Youtube Channel here.