Galaxy J6 ambassador Bianca Yao talks mobile gaming
Galaxy J6 ambassador Bianca Yao talks mobile gaming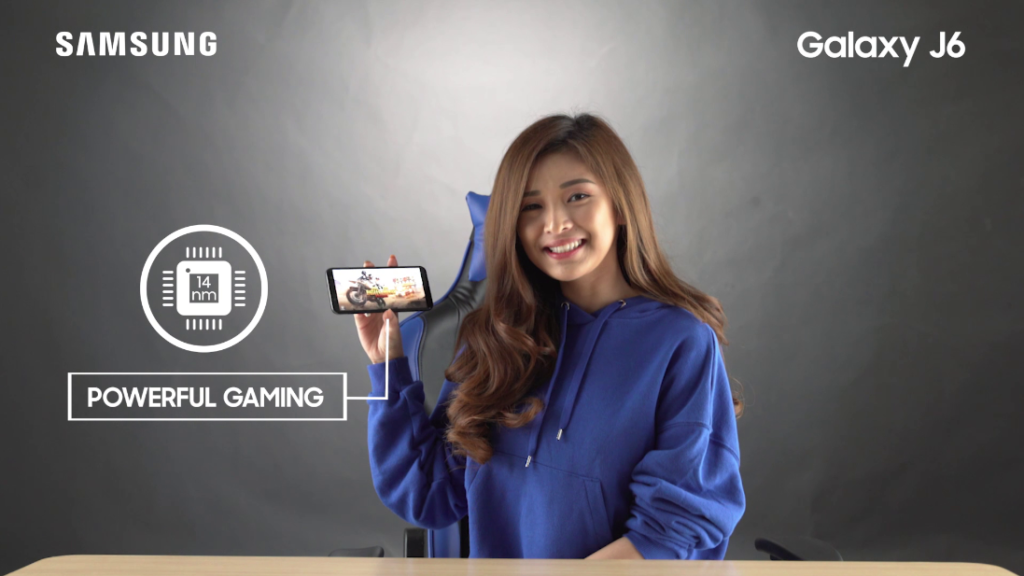 Like most of us who love playing online mobile games, we are constantly on the look for the best immersive mobile gaming experience. It is a balance of processing power, a good graphics processor and a very good display. For Bianca Yao, a good mobile game provides a level battlefield that promotes exciting and healthy competition for all participants. An avid fan of online multiplayer platforms like Mobile Legends and PlayerUnknown's Battlegrounds (PUBG), the popular gamer girl believes that action-packed and adrenaline-filled moments allow you to form connections and strengthen friendships.
"At the end of the day, we play to socialize and have a great time with others. What's the point of fighting computer-controlled opponents, right?" says the former courtside reporter.
Nowadays, Bianca notes that it is easy for anyone to be part of multiplayer groups and tournaments. "We have a large and lively community, made more dynamic by the rise of smartphone-based games. Nowadays, you just need a powerful device and good Internet connection to join the fun," she says.
For on-the-go gaming, the full-time Twitch streamer recommends choosing a phone with an expansive screen and a powerful processor. "Vivid visuals and high speed are always important. Those always take you at the heart of exciting action."
So far, Bianca enjoys dynamic entertainment experiences with her Galaxy J6. Powered by a 14nm Octa-core Processor, the smartphone allows her to engage in intense and fast-paced battles. The Galaxy J6 also provides immersive viewing with its 5.6" Super AMOLED Infinity Display, and cinematic sound quality through its Dolby Atmos Technology. "I never experience lag whenever I play in this phone. The screen and acoustics are also top-notch."
Bianca got the chance to put the Galaxy J6 to the test in her Distraction Challenge, which you can watch on Samsung's official Facebook and YouTube pages. In the video, Bianca smoothly powers through her game of PUBG on the Galaxy J6 despite many tempting distractions.
Looking ahead, Bianca is optimistic about the country's thriving mobile gaming scene. "I'm happy that there are more opportunities for people to play and connect with fellow enthusiasts. Devices like the Galaxy J6 make it easier for newbies and veterans alike to enjoy elevated gaming experiences."
We are currently waiting of the opportunity to review the SAMSUNG Galaxy J6 we will bring to tyou the latest updates once we are able to take the J6 to a real world test and review.
For more Tech Lifestyle News and Features Visit us at Techbeatph.com and Visit our Youtube Channel here.