THE ROG Phone Game Changer What we know so far.
THE ROG Phone Game Changer What we know so far.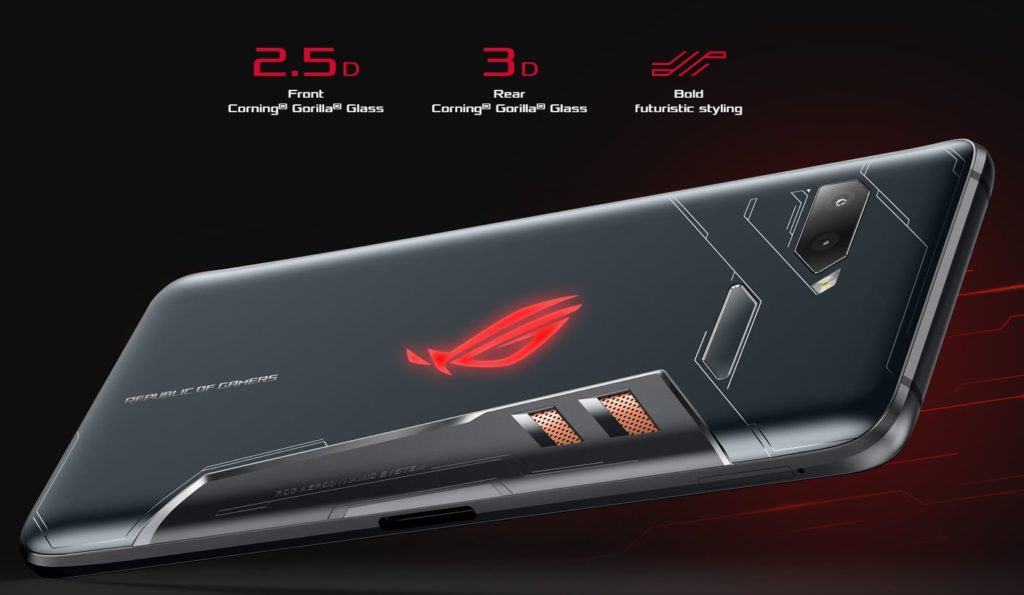 The news and specs foe thew ASUS ROG Phone has been out for a while and there has been quite a buzz on when the phone will actually be realsed here in the country. Fans are eagerly awaiting this hand held device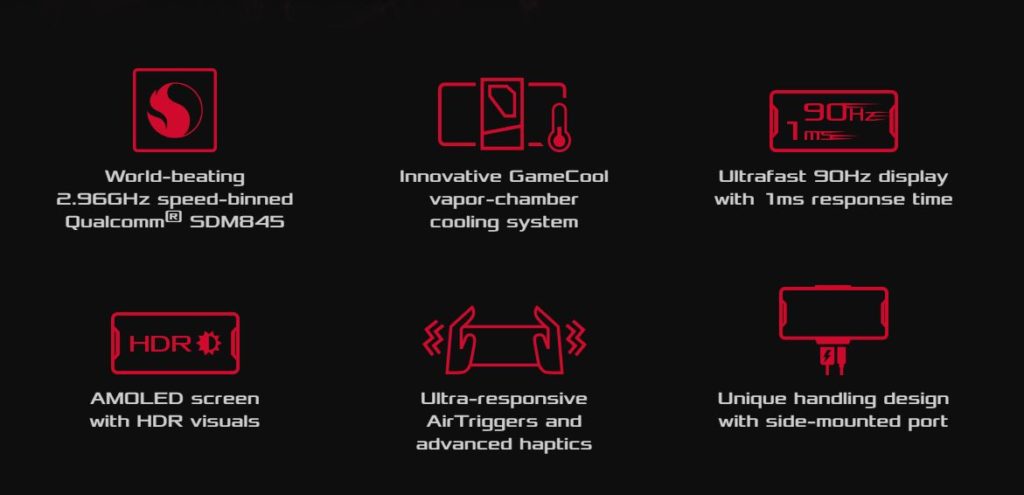 The phone is powered by Qualcomm most powerful chip to date the Snapdragon 845, its world-beating, speed-binned 2.96GHz Mobile Platform and Adreno 630 GPU deliver epic performance, its unique GameCool vapor-chamber cooling system. with detachable AeroActive Cooler for an extra cooling boost — sustains high frame rates in the heat of battle, and its no-compromise AMOLED display blends blazing speed with gorgeous visuals. The ultra-comfortable design features unique side-mounted ports and the enhanced, ultra-responsive game controls — including programmable ultrasonic AirTriggers and advanced haptics.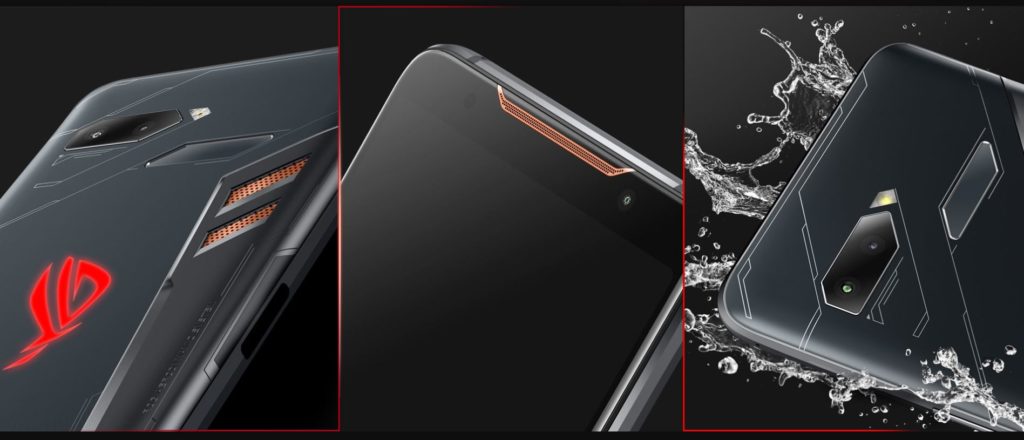 Using a combination of tough, precision-crafted 2.5D- and 3D-curved Corning® Gorilla® glass, diamond-cut highlights, and copper detailing, the metal-framed, water-resistant ROG Phone combines battle-hardened construction with a supremely comfortable gaming grip for an unrivaled gaming experience.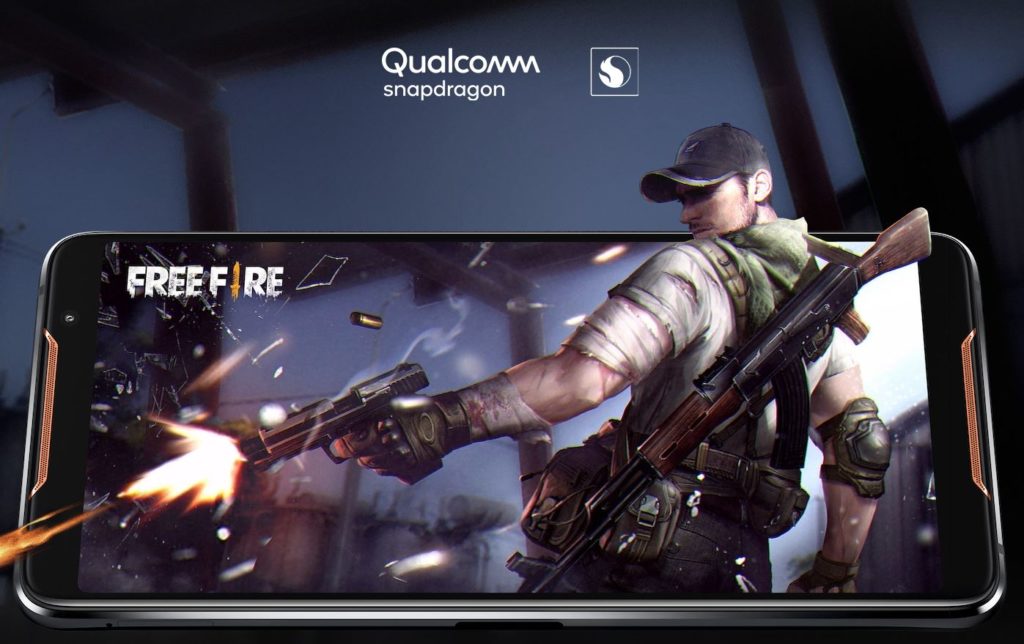 Each octa-core Qualcomm® Snapdragon™ 845 Mobile Platform CPU is speed-binned and specially selected for maximum performance — including sustained clock speeds of up to an incredible 2.96GHz — and the Adreno™ 630 GPU is a gaming powerhouse, with graphics performance outstripping the previous generation by up to 30%. ROG Phone delivers consistent, smooth and stable frame rates with no lag, even during the toughest marathons. And since performance means nothing if your internet connection is slow, ROG Phone also packs ultrafast wireless connectivity in its inventory, including Cat 16 LTE and the latest 802.11ad gigabit-class Wi-Fi.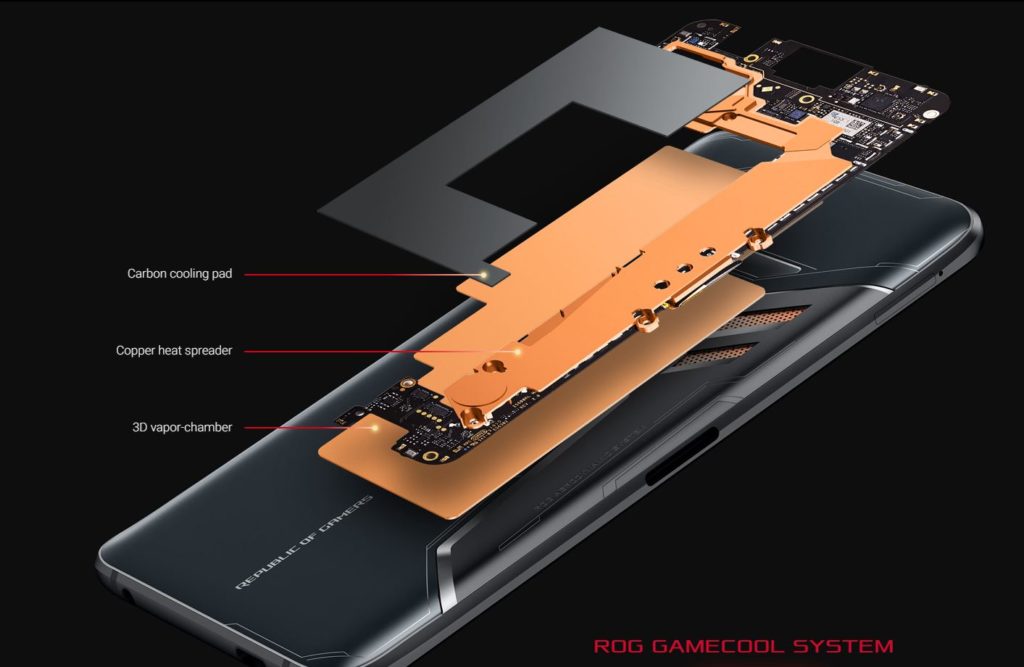 A high-end phone running graphics-intense, fast-paced AAA action games can generate a killer amount of heat. As well as being uncomfortable to hold, a hot phone is a slow phone: thermal throttling can bring even the fastest CPU to its knees and turn your battle royale into a freeze-frame wipeout. ROG Phone is built from the ground up to run smoothly even when the action gets frenetic: its exclusive GameCool system features highly efficient 3D vapor-chamber cooling inside, enhanced with a copper heat spreader and carbon cooling pads on the circuit board for maximum cooling performance. There's also a detachable external AeroActive Cooler for an extra cooling boost when the going gets really tough. With GameCool, hot hands and spoiled games are a thing of the past.


Charging a phone while you're playing is almost guaranteed to hurt your game: standard phone layout makes it impossibly awkward. With ROG Phone, we threw the design book away and started from scratch, optimizing the layout for landscape-mode gaming. The result is a revelation, with an additional side-mounted custom USB-C™ connector that supports direct charging, HDMI output, gigabit LAN and headphones. And when the AeroActive Cooler is deployed, you get a side-mounted USB-C port and 3.5mm headphone jack for unhindered gameplay.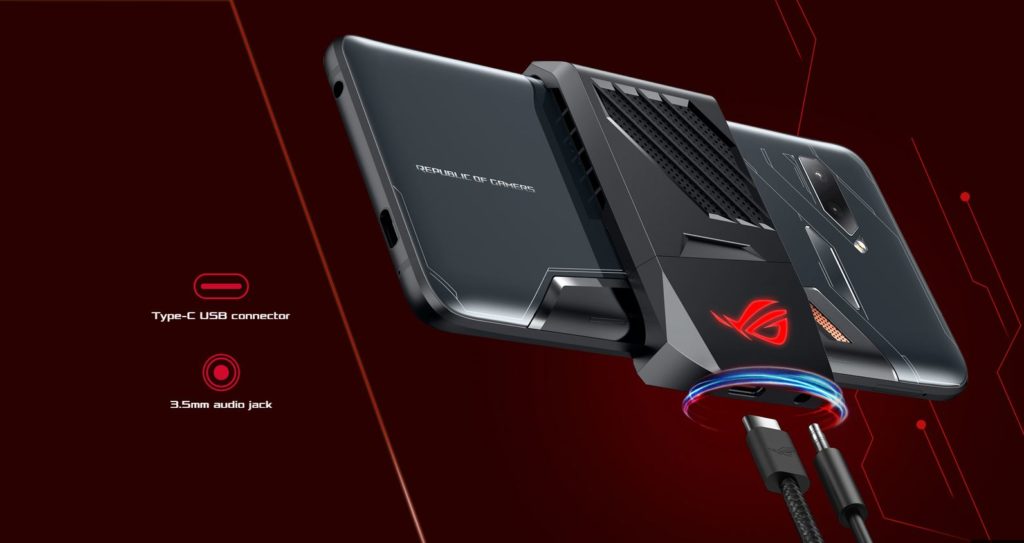 ROG Phone is built to cope with the power-intensive demands of gaming, with a high-capacity battery that gives you more freedom to play. Charging time can be critical when you're on a long mission, so ROG Phone not only supports Quick Charge 4.0 fast charging but when you use the bundled ROG Phone power adapter you also get the benefit of ASUS HyperCharge, a direct-charge technology that puts the charging circuitry inside the power adapter rather than the phone. This delivers more power (up to 20W) for shorter, safer charge times, and also means ROG Phone stays cooler when it's charging. For maximum flexibility, you can also charge ROG Phone with any standard USB-C charger


Ok, so there you have all the information we have on the UPcoming ROG Phone. The most important information we are now waiting for is how much will the phone will be costing us, Based on the what we know the price point in China is for the 8GB + 128GB — CNY 5,999 (~Php47,100 / USD 875), for the 8GB + 512GB — CNY 7,999 (~Php62,800 / USD 1,165), and for theE-sports Armor Limited Edition — CNY 12,999 (~Php102,000 / USD 1895). Let us just see to see how much the phone will cost when it finally launches.
For more Tech Lifestyle News and Features Visit us at Techbeatph.com and Visit our Youtube Channel here.