Vivo V11 Grand Launch Philippines
Vivo V11 Grand Launch Philippines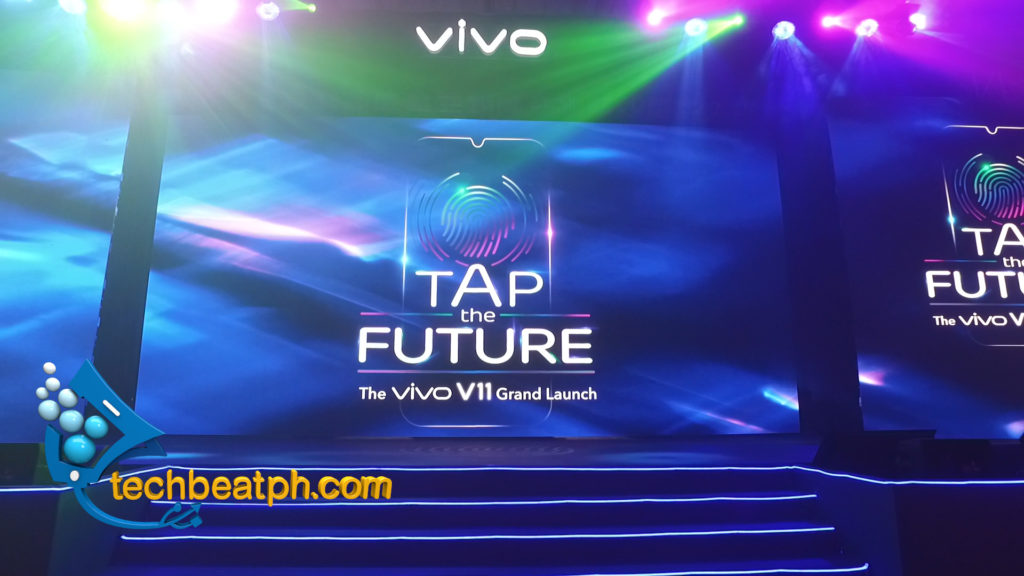 Philippines, September 11, 2018 – Vivo one of the most dynamic consumer mobile phones manufacturers, unveiled today in the Philippines the Vivo V11. The new AI Powered addition the very successful and popular V-Series of phones comes with an AI Camera that helps users capture the picture-perfect moment in any scenario, but also AI Services to enable smarter, simpler living. Vivo's V11 features design breakthroughs, with the new Halo Fullview Display paired with Starry Night and Nebula Fusion colors. The phone is encased in a curved 3D body to provide a seamless and immersive user experience. The Vivo V11 is the first V Series to incorporate in-Display Finger Print Scanning Technology, continuing Vivo's technology leadership in biometric security, while maintaining a sleek and stylish design.
"Innovation with consumers in MInd is our Priority. We are excited to introduce the AI-Powered V11 to create a more intuitive and more personal mobile experience for our users," Said Annie Lim, Vice-President for PR Strategy and Partnership. "With That in mind, we have made the perfect shot much easier to take with our AI Camera added smarter AI services and introduced our industry-leading In-Display Finger Print Scanning Technology to the V Series for the First time. We will strive to bring trend-setting innovations and the best experience to more consumers around the world."
The phone slots in the already formidable Vivo V series line up and with the in-Display Fingerprint sensor which Vivo has been an industry leader in mobile devices since the Launch of the Vivo X21 earlier this year. The inclusion of the Vivo V11 in the local market will definitely be a boost to the local mobile phone market with the latest innovation and industry-leading biometrics. Stay tuned for our review coming up soon.
Features Visit us at Techbeatph.com and Visit our Youtube Channel here.