Shopee 9.9 Super Shopping Day is Back
Shopee 9.9 Super Shopping Day is Back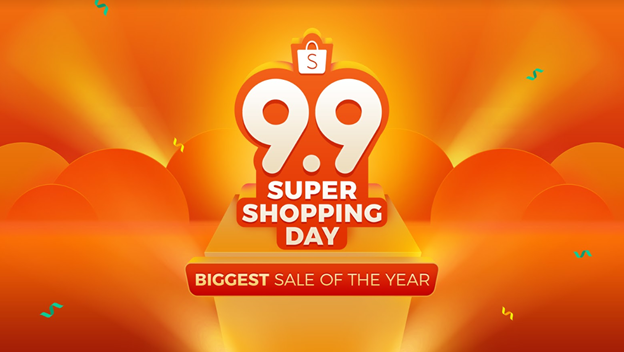 The Biggest Annual Shopping Event in Southeast Asia and Taiwan
Users can look forward to a super series of non-stop deals over 11 consecutive super themed days, and massive giveaways worth over ₱15 million to be won
Shopee, the leading e-commerce platform in Southeast Asia and Taiwan, kicks off its biggest annual regional shopping event, Shopee 9.9 Super Shopping Day. After last year's successful 9.9 events which saw a three-fold uplift in orders and a five-time increase in traffic, Shopee is upping the ante this year with an 11-day mega shopping event from 30 August to 9 September. With over 500,000 sellers, around 800 brands and more than 60 partners onboard, users can expect up to 99% off from the largest collection of deals and massive giveaways worth over ₱15 Million.
"Shopee has grown tremendously in the past year. We now boast around 160 million users across the region, including over 16 million in the Philippines. At the same time, the number of sellers on Shopee has more than doubled to over 500,000 in less than a year, showing how we are quickly becoming the online shopping destination of choice for both shoppers and sellers in the region. To thank all our users for their continued support, we extended this year's Shopee 9.9 Super Shopping Day to feature almost two weeks of non-stop promotions across all product categories. We have also continued to strengthen our ties with leading brands and partners to bring our users even more exclusive deals and promotions on Shopee," said Terence Pang, Chief Operating Officer of Shopee.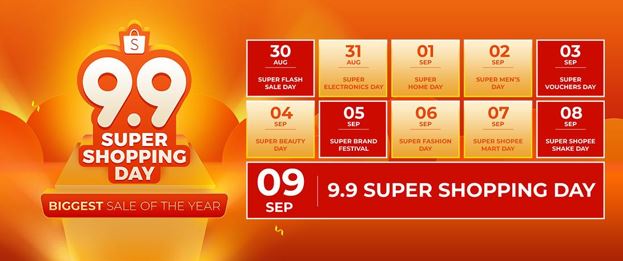 Super savings on super themed days
Starting 30 August, users can participate in a 11-day shopping marathon, featuring different back-to-back themed days every 24 hours in the lead up to the peak of Shopee 9.9 Super Shopping Day on 9 September. Users can also look forward to free shipping with lowered minimum spend every day during this period. Key highlights include Super Flash Sale Day on August 30 featuring flash deals as low as ₱99 happening nine times over the course of the day; and Super Vouchers Day on 3 September with a total of over ₱900,000 worth of vouchers to be redeemed.
On 5 September, Shopee will also be teaming up with hundreds of leading brands including giants P&G, Maybelline, Samsung, Vivo, Colgate – Palmolive, Oppo, Asus, and more to launch the first-ever Super Brand Festival, comprising the largest collection of deals from major brands on Shopee Mall. Users will get first-hand access to thousands of products sold by their favorite brands across all product categories including Electronics, Mobile and Gadgets, and Health and Beauty.
Shopee Shake, the highly popular in-app game that has since clocked over 70 million plays by users across the region, is making a comeback, this time with a new group mode where users can invite others to play at the same time to earn bonus coins, and a supersized coins pool of over 9 million Shopee Coins up for grabs. On Super Shopee Shake Day and Super Shopping Day on 8 and 9 September respectively, users can play up to 18 times in 48 hours for a chance to win Shopee coins, vouchers and prizes.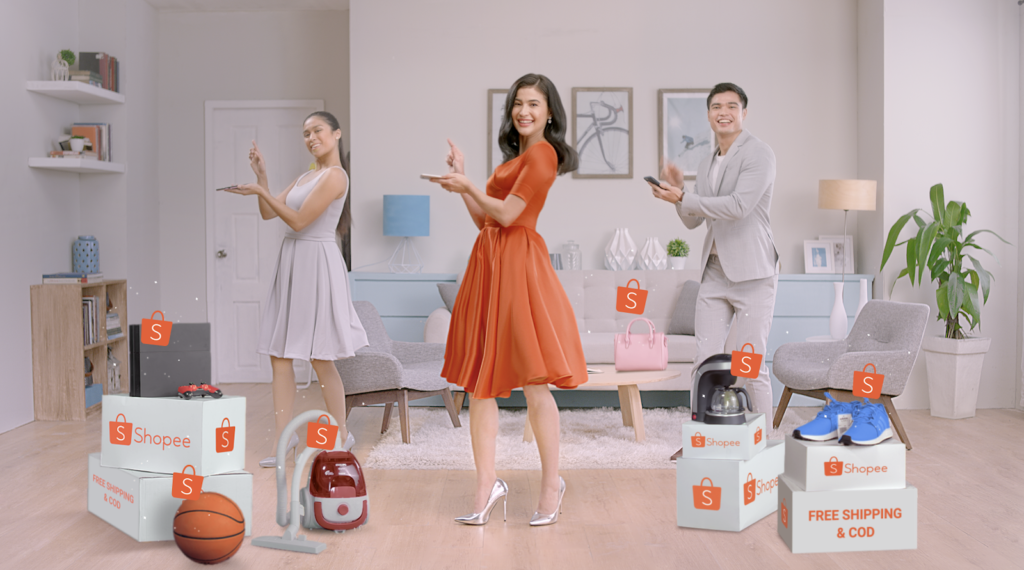 Take part in the nationwide Shopee Dance competition to win super giveaways
In line with Shopee 9.9 Super Shopping day, Shopee will also be launching a nationwide Shopee Dance competition called Shopee Dance to Win with prizes including an Ace 50" TV and up to ₱100,000 in cash to be won. The dance is featured in Shopee's second television commercial starring Shopee Philippines' brand ambassador, Anne Curtis.
To qualify, users will need to post a video of themselves doing the Shopee Dance on Facebook or Instagram with the hashtag #ShopeeDancePH. The competition will run from 31 August till the end of Shopee 9.9 Super Shopping Day. Winners will be announced on Shopee's social media pages on 9 September.
Join us for this year's Shopee 9.9 Shopping Super Day
This year's Shopee 9.9 Super Shopping Day is co-presented by more than 60 partners, including Grab, Cebu Pacific, BPI, SM Advantage, ABS-CBN Publishing, and ABS-CBN Store. Joining Shopee in its biggest sale of the year, Grab will be giving ₱9,000 worth of Grab rides each to 99 Shopee users; while Cebu Pacific will be giving round trip tickets to Kuala Lumpur, Jakarta, Kota Kinabalu, Bali and Siem Reap. In addition, the campaign is also supported by its official partners Black Arrow Express, Freenet, Citibank, Maybank, PNB and Robinsons Bank.
"We have packed Shopee 9.9 Super Shopping Day with a comprehensive suite of deals and promotions tailored to our users' varying needs and preferences. With the strong support of our sellers, brands, and partners, we are confident that shoppers will enjoy an unmatched online shopping experience at our largest annual regional shopping event," Pang concluded.
Shop the biggest sale of the year, Shopee 9.9 Super Shopping Day. Visit https://shopee.ph/99 from August 30 to September 9.
For more information on Shopee Dance competition, check out Shopee's Facebook page at https://www.facebook.com/ShopeePH/
Download the Shopee app for free via the App Store or Google Play.
For More Tech Lifestyle News and Features Visit us at Techbeatph.com and Visit our Youtube Channel here