Union Bank of the Philippines: Strengthening today, creating tomorrow
Union Bank of the Philippines (UnionBank) is all set in achieving its FOCUS 2020 goal of becoming a great retail bank as it now has one of the most diversified loan portfolio with retail loans accounting for more than one-third of total loans, which is twice that of the industry.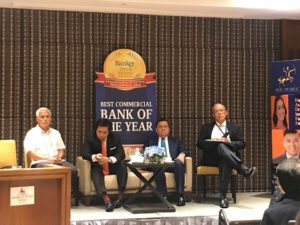 This as the bank continues to strengthen its current capabilities – by repositioning its core bank into a digital bank and using its new skills to move into adjacent markets. Last year, the bank achieved several milestones, including the launch of the first banking application programming interface (API), the first fully digital bank branch, the first banking chatbot, the new UnionBank Online which offers an omni-channel proposition wherein the same look and feel applies to different touchpoints, operating systems and device types and of the EON digital bank.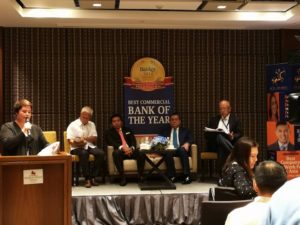 While the bank launched new channels that enhance customer interface at the front-end, it is also working on areas where productivity can be improved and significant cost reductions can be made. The bank aimed to eliminate manual repetitive tasks through robotics process automation. It is likewise exploring various applications of artificial intelligence to enhance productivity and efficiency. CitySavings, UnionBank's thrift bank arm, on the other hand, continues to push for inclusive prosperity. CitySavingsacquired Philippine Resources Savings Bank in 2017 signifying entry into motorcycle and agri-machinery financing. Together with another UnionBank subsidiary Union Properties, Inc., CitySavings also acquired a majority stake in PETNET to expand its reach by leveraging on PETNET's more than 2,800 retail outlets. UnionBank continues to embrace new technologies and participate in their early stages to remain relevant. From supporting fintechs with the bank's outlets, UnionBank progressed towards enabling them to connect to the bank's infrastructure through the opening of the API platform. These allowed UnionBank to gain knowledge in new business models that may shape the future of finance.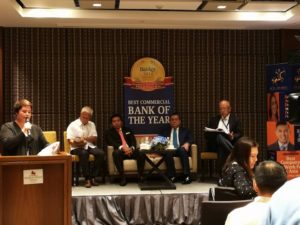 The bank has since been a fintech partner of choice and was invited to participate in the ASEAN Financial Innovation Network by the Monetary Authority of Singapore, further expanding connectivity on a global scale. In search of new business models, various units of the Bank immersed themselves to learn more about blockchain and tokenization. The bank is close to launching its first internal blockchain application in its operations area. It joined the Enterprise Ethereum Alliance which gives the bank best-in-class applications of disruptive technologies. UnionBank is also working with VISA for cross-border payments and with Microsoft and Consensys to set up a clearing system for rural banks, all hinged on the blockchain technology. As the bank is poised to pursue further its digital pivot, UnionBank President and CEO Edwin Bautista stressed that the organization is united in this endeavor "because we want, we can and we will."
Share and Enjoy