Starmobile UP Xtreme
Xtreme Screen Technology resists scratches, pressure, and impact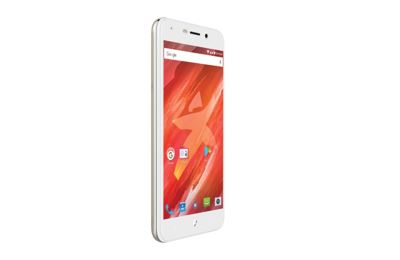 Starmobile UP Xtreme in champagne gold
Manila, Philippines – Here's one smartphone with a screen that is as strong and tough as the Pinoy!
Filipino tech company Starmobile has introduced a new smartphone reinforced with Xtreme Screen Technology that fortifies it up it to take on the challenges Filipinos face in their everyday lives.
Starmobile's UP Xtreme can withstand scratches caused by coins, keys, buttons, and accidental contact from solid metal objects. It is also pressure-resistant, tolerating direct pressure of up to 30 kg applied on its screen without cracking. It can also endure deliberate impact force from fall up to 2 meters high – 4 meters higher than Gorilla Glass 5's 1.6 meter-high impact resistance and 38 centimeters more than the Filipino's average height at 1.62 meters.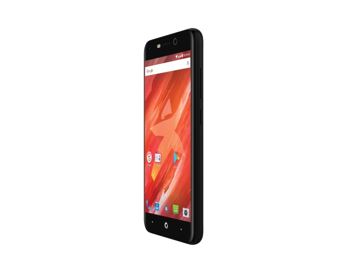 Starmobile UP Xtreme in matte black
Starmobile UP Xtreme is powered by 1GB RAM with 16GB ROM running on Android 7.0 Nougat. Its 8MP rear and front cameras are rigged with dual front flash so you can take bright and crisp selfie indoors and outdoors.
Other features include dual SIM slots, Bluetooth, Wi-Fi and mobile data connectivity, and 2300mAh Li-ion battery that can last up to 7 hours talk and 10.5 days standby. The UP Xtreme is available in matte black, space gray, and champagne gold colors for only Php 3,990 at Starmobile stores, kiosks, and official online store http://www.starmobile.ph/shop/.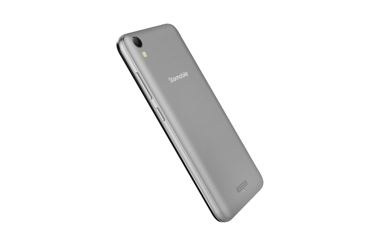 Starmobile UP Xtreme in space gray
It also comes preinstalled with FreeNet, allowing you to access your favorite apps and sites for free!
Learn more about Starmobile by following its official website starmobile.ph or Facebook page facebook.com/starmobilephones. [END]


Five Awesome Years
Established in 2011, Starmobile is the mobile devices division of Star Telecom Alliance Resources, Inc. (STAR, Inc.). It is founded by telco industry experts with extensive experience in retail and product development.
Since it first offered Android devices, Starmobile has officially become the winningest Philippine smartphone brand with a slew of innovation awards from reputable media outfits. The company's flagship KNIGHT series has won top awards since 2013—a feat that has not been replicated by any local device company.
Learn more about Starmobile and its line of smartphones and tablets by visiting www.starmobile.com.ph or log on to facebook.com/starmobilephones
For More Tech Lifestyle News and Features Visit us at Techbeatph.com