Win a Vivo V9 and get the perfect shot, the perfect view
Win a Vivo V9 and get the perfect shot, the perfect view
The newly released Vivo V9 that boasts of a 90% FullScreen Display and a 24-megapixel AI front camera, among other cutting-edge specs is every selfie lover's dream smartphone. It was recently introduced in the Philippines at the City of Dreams on March 22. Vivo is yet to give details about its new flagship smartphone's official release date in the Philippines. But, it is generously giving away three Vivo V9 smartphones to its loyal followers.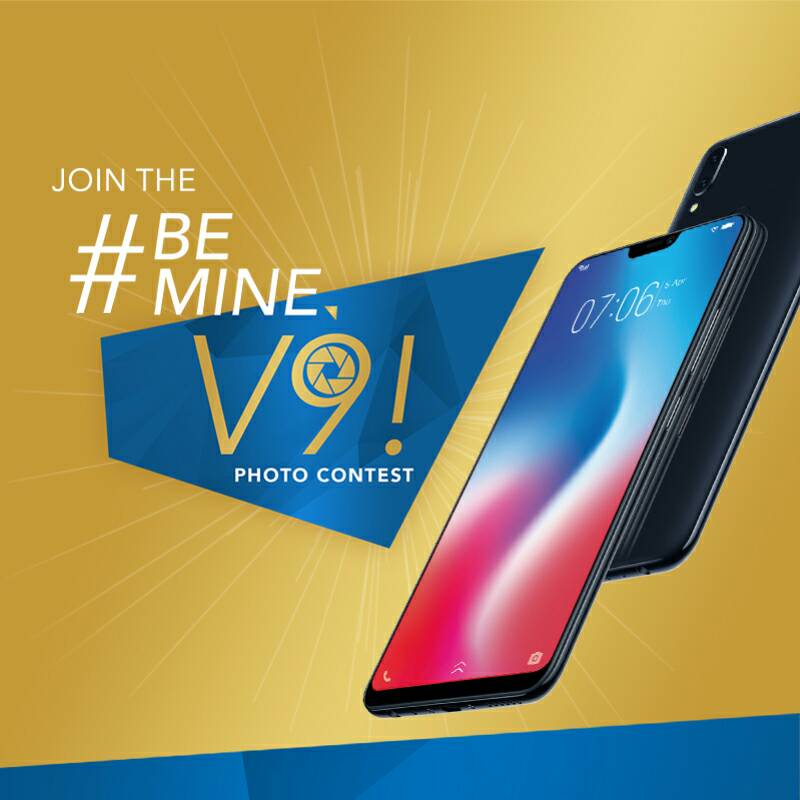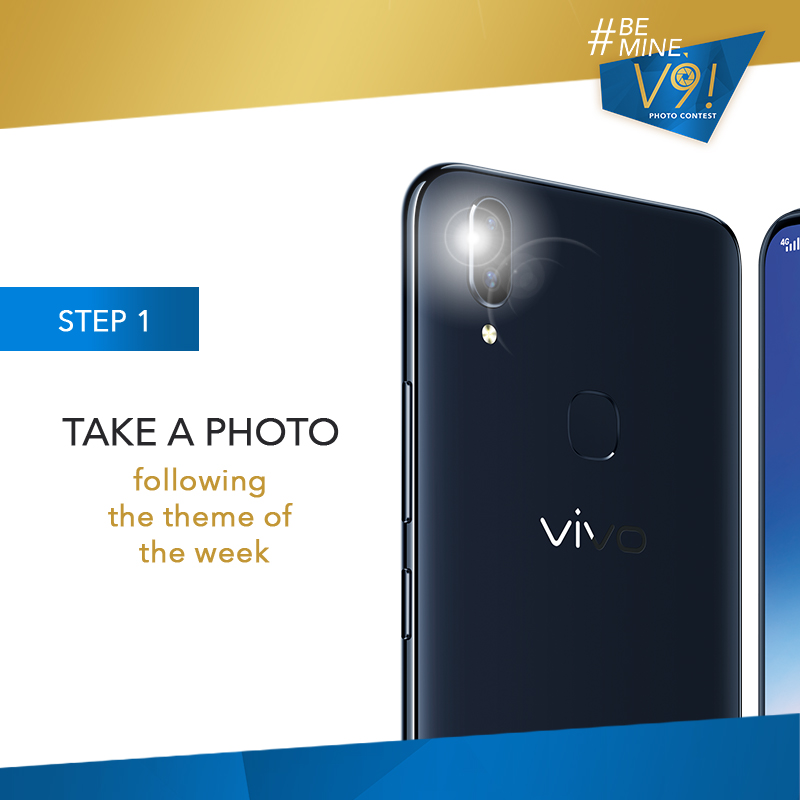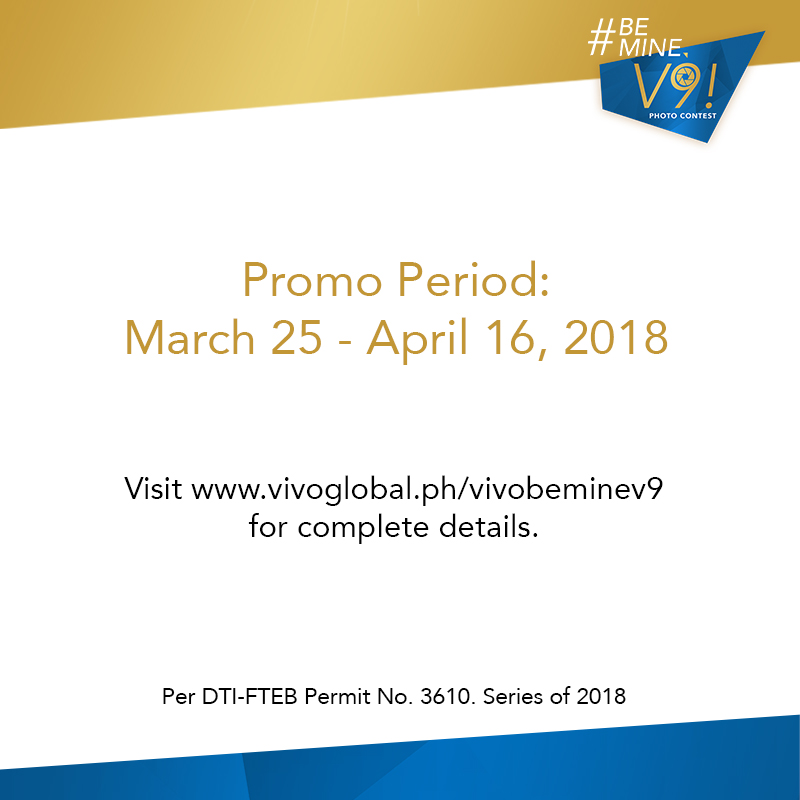 The Vivo V9 with a 24-megapixel AI selfie camera can be all yours by answering the smartphone brand's specific theme for the week with your story and your photo.
Topics for the following weeks:
Week 1: March 25-31 - Perfect Shot
What is your definition of a perfect shot?
Week 2: April 1-April 7 - Perfect View
Have you ever encountered a perfect view?
Week 3: April 8-April 14 - Spot the Number 9
Spot the Number 9 and take a selfie with it.
Vivo will then determine the winning entries using the following criteria:
40% - Adherence to the weekly theme – Entries that best adhere to weekly themes: 1.) Perfect View 2.) Perfect Shot 3.) Spot the number 9. 30% - Visual Impact – Creativity and originality of entry 20% - Entry Message – Explanation of story behind the entry – should be in 2-3 sentences 10% - the Image Quality – Sharpness, detail, contrast, and color rendition of the image. All entries must be submitted at 12mn every Saturday of each promo week. Announcements of weekly winners will be made at 5 pm every Tuesday after the promo week. Entries with the highest score based on the criteria for judging will receive one Vivo V9 smartphone, the second highest scorer will get a Vivo Little V Speaker, and the third highest score will win a Vivo Notebook. Visit
http://vivoglobal.ph/vivobeminev9/
to join the contest and to learn more about the full mechanics. The Perfect Shot, Perfect View is just a few steps away. Good luck! For More Tech Lifestyle News and Features Visit us at
Techbeatph.com
Share and Enjoy