CENTURIA MEDICAL MAKATI CELEBRATES WOMEN
CENTURIA MEDICAL MAKATI CELEBRATES WOMEN
CENTURIA MEDICAL MAKATI CELEBRATES WOMANHOOD BY GIVING VALUE TO HER HEALTH AND FUTURE
March was a month of celebration for women as the world celebrates with her thru the International Women's Day recognition. With various groups celebrating, Centuria Medical Makati opted to give her value – thru her health awareness and wealth management.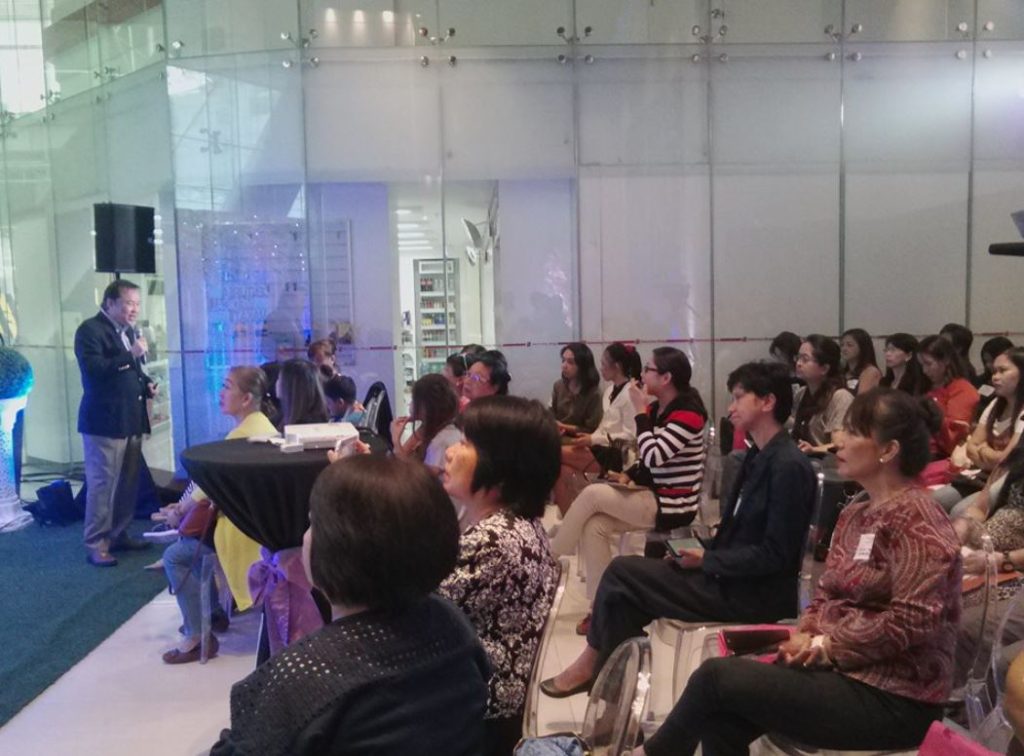 March 16 was the media day for the Health and Wealth Expo held in the lobby of the Centuria Medical Makati. More than a week-long celebration honoring womanhood and her value as an individual and to the society; Century Properties thru Centuria Medical – the latest health clinic/offices with cutting edge practitioners in various areas in the health field – opted to spread awareness and love to women by empowering them with the right knowledge of taking care of themselves and those of their loved ones.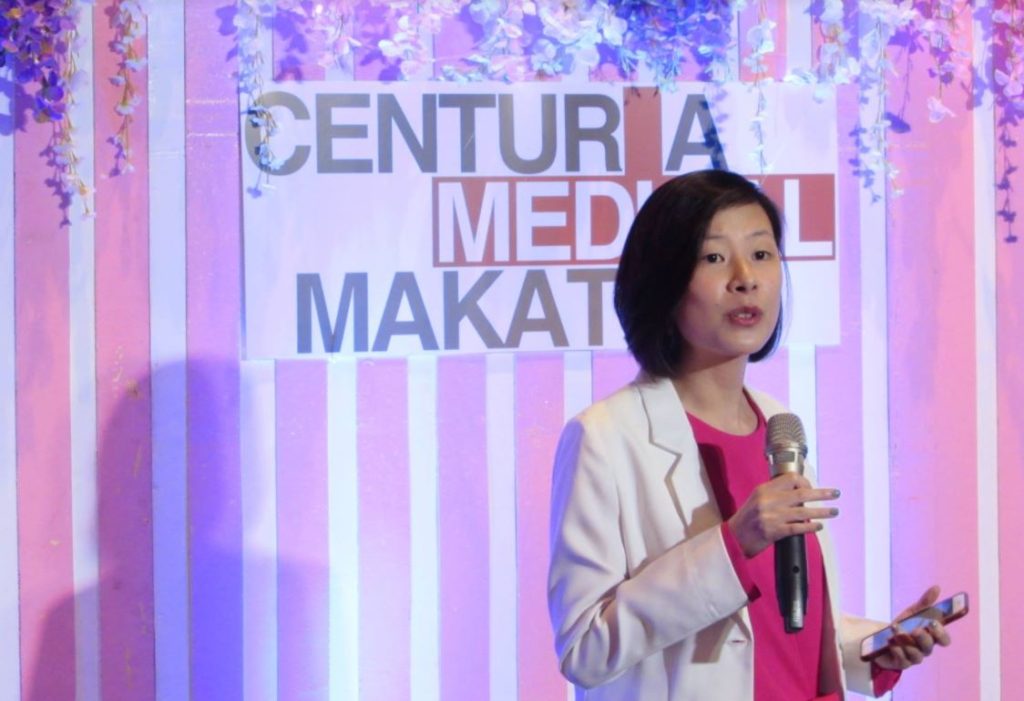 At the lobby of the said building, media and digital influencers flocked in to see, know and learn what is there for women. Talks from participating clinics not only introduced their group and services but somehow addressed the basic concern of women in her physique, lifestyle, and health. Pinnacle Performance Philippines, came to front addressing the basic 3 A's concern off women thru simply exercises that one can do at the comfort of their home – the Arms, Abs, and Ass. Pro-Health Sports and Spinal Physiotherapy gave focused on pre and postnatal care and the possible source of basic body pain in women.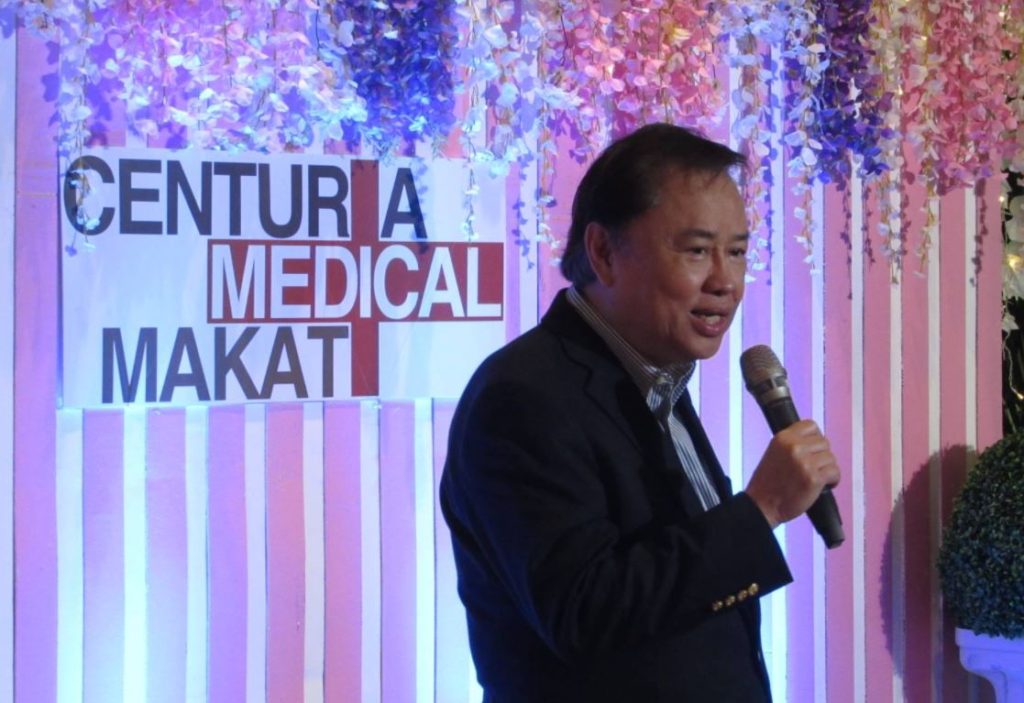 Giving talk regarding breast cancer check and treatment was spearheaded by the Asian Breast Center under the helm of Dr. Norman San Agustin, President, and CEO of the prior mentioned company in Centuria Medical. Lengthy it may be but it was informative in terms of new treatment procedures and early breast cancer detection. Far from the practiced procedure here in the Philippines, the Asian Breast Cancer believes in breast-conserving therapy – a move giving women inflicted with the disease a boost of confidence in terms of knowing that she is still whole as a woman after the treatment and an outlook of awareness of future possibilities due to correct assessment and diagnosis.


Other companies presenting that day were the Asian Square Dental, Taxumo, Philip's and Angat Pilipinas – all explaining what services or product they have and the value it gives to lives of women and men alike.
The whole lobby of Centuria Medical Makati was filled with other participating companies, displaying their company profile and what they offer to people especially to women. With the media day affair, comes with free sample services for attendees to try-out and experience what makes Centuria the best place to come to for some of their medical concern. The place now houses several medical clinic services that an individual may need such as dental care, Ear-Nose-Throat and Ear concerns, cosmetic surgery, chiropractic needs, aesthetic concerns, optical and breast cancer management just to name a few.
The celebration of Women started with the display of artworks by a European artist/painter by the name of Jeanette Kamphuis. Her paintings, depicting women form and silhouettes, were displayed at the lobby of the place and the derma floor weeks prior to the event, in hope to raise funds for her give-a-smile advocacy which is supported by clinics in the said medical building. All proceeds go to the said advocacy in hope to make not only women but also those with dental needs to be able to smile beautifully again.
Even after the media day and woman event, the services for women shall continue and holds true in both spirit and action in the medical center. Truly, Centuria Medical Makati celebrated womanhood in all its form and value!
For More Tech Lifestyle News and Features Visit us at Techbeatph.com