VIVO Launched the V9 in the Philippines
VIVO Launched the V9 in the Philippines
City of Dreams, Philippines, March 22nd, 2018 – Vivo Philippines has officially launched their newest Smartphone Flagship – The Vivo V9 with an event held at the Grand Ballroom at City of Dreams in Paranaque.
The event was the Media Launch to introduce the newest Vivo Smartphone Flagship – The invited medial was given the opportunity to have a firsthand look and experience of the new Vivo V9 Smartphone.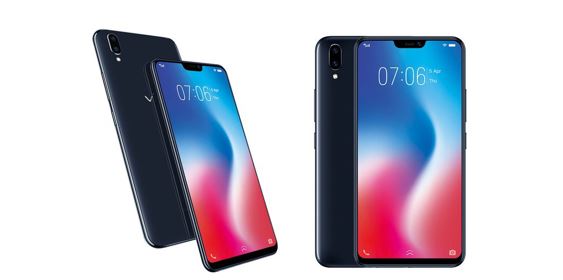 The Launch was headed by Vivo's country Marketing General Manager, Annie Lim.
During the Launch Vivo shared the newest and innovative features that the Vivo V9 has to offer – Vivo has centered its newest innovation on AI (Artificial Intelligence) Features for the new flagship. Vivo provided us a glimpse of what their AI tech can offer – AI Smart Engine, the features provides prioritization of processing and storage for an optimal experience. AI Face Access, provides an improvement to the current face unlocking feature. AI Face Beauty, this allows the phone to determine age, gender, skin tone, and texture for the optimum beautification tool – coupled with the 24MP front facing camera this definitely be one of the main features of the new phone. AI Attention Sensing, an upgrade on the current tech that allows the phone to recognize the user when looking at the screen.


A distinct feature that we see in the Vivo V9 is the top notch, which is currently the trend among the newer Android Smartphones that is out in the market. Vivo highlighted that the notch was a necessity for them to fully maximize the screen to phone ratio without sacrificing the full functionality of the phone – see the article on emerging
Looking under the hood, we see that the Vivo V9 is being powered by a Qualcomm Snapdragon 626 Octa-core processor, 4GB of RAM and 64GB of internal storage. The phone also comes with a 3260mAh which is a decent battery capacity that will allow you to enjoy the Vivo V9 longer.
AVAILABILITY & PRICING
The Vivo V9 will be available for pre-order starting March 26th until April 5th. The Vivo V9 will also be prized at PHP 17,990
For More Tech Lifestyle News and Features Visit us at Techbetaph.com