ASICS RELAY 2018 KICKS OFF 5 COUNTRY SERIES
ASICS RELAY 2018 KICKS OFF 5 COUNTRY SERIES
ASICS RELAY 2018 KICKS OFF IN PHILIPPINES IN ITS 5 COUNTRY RELAY SERIES
ASICS holds first-night relay race in the Philippines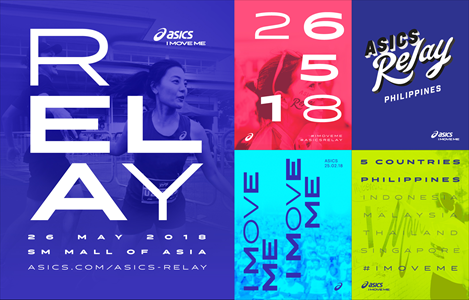 Pasay City, March 14th, 2018 – ASICS, the true sports performance brand, is set to hold the first ASICS Relay Philippines 2018 on May 26th, at the SM By The Bay in Pasay City.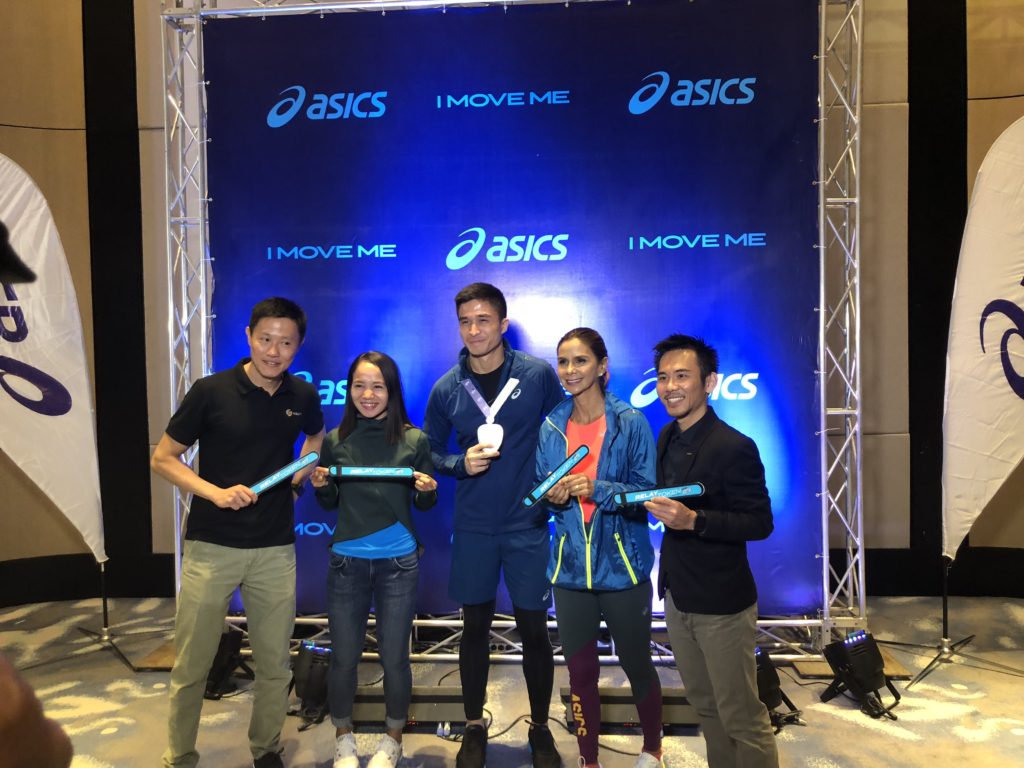 Succeeding from the 2017 version, ASICS Relay 2018 will feature the additional of Philippines in its 5 countries relay series, among participating countries: Indonesia, Malaysia, Thailand, and Singapore. Kicking off its first stop in Manila, the capital city of bustling Philippines, the edition expects to attract 750 teams, each consisting of 4 runners.


ASICS Relay Philippines 2018 is the first-night relay race in the country. It features two race distances – 42KM Full Marathon and 21KM Half Marathon. Each participating team can choose from three relay categories – Male, Female, and Mixed team.
The ASICS Relay highlights the uniqueness of team relay as it encourages teamwork among the participants over individual abilities. The concept is premised on the idea that running 21km and 42km is challenging to most aspiring runners, and the relay concept offer participants the chance to complete a half or full marathon with three teammates. Each team member is required to complete 2 legs of 5.25km for Full Marathon, and 1 leg of 5.25km for Half Marathon to meet the total distance. The preceding member of the team will need to hand the relay token to the next runner within the designated transition zone to delineate the changeover of runners.
Participants of the ASICS Relay Philippines 2018 will be rewarded with an attractive finisher's medal, personalized race bib, and an exclusive ASICS branded race tee.


In addition to the cash and product prizes for winning teams in both the full and half marathon categories worth over Php 790,000, the champion team of the Full Marathon race categories will also be walking away with a grand prize – team slots to any one of the ASICS Relay race held in another country, inclusive of flight tickets and accommodation.
"We're always looking for new ways to expand the ASICS Relay, and with the addition of Philippines in the 2018 relay series, all runners can expect an evening of fun and excitement coupled with a great running experience with their teammates at ASICS Relay Philippines" said Andy Neo, Sports Marketing Manager of ASICS Asia Pte. Ltd.
Race Categories and Fees
Early bird rates (March 14th until April 4th)
21km: Php 3,400 per team
42km: Php 3,600 per team
Normal rates (April 5th until April 27th)
21km: Php 3,600 per team
42km: Php 3,800 per team
ASICS Store Promotion
Receive a complimentary team slot to ASICS Relay Philippines 2018 when you purchase any ASICS footwear in any of the participating ASICS stores.
Valid from March 14th to April 14th, or while promo codes last.
(Terms and conditions apply).
Visit the following sites for more information the ASICS Website
For more Tech Lifstyle Feature visit us at Techbeatph.com