Toyota Unveils the "GR Supra Concept"
Toyota Unveils the "GR Supra Concept"
Geneva Switzerland. – The Geneva Motor Show, Toyota has just unveiled the Toyota "GR Supra Concept" our first glimpse at the 5th generation of the legendary Toyota model line.
This the first time Toyota has confirmed that they are indeed working on a production model of the Iconic car. Fans were eagerly awaiting this year's Geneva Motor Show in hopes that Toyota will finally show off the new Supra. But I guess this will have to do. There has been no information released of yet as to the specification of the car. What engine will it use? Will it be automatic or manual transmission? The only information available as of now is that it is front engined and rear wheel drive.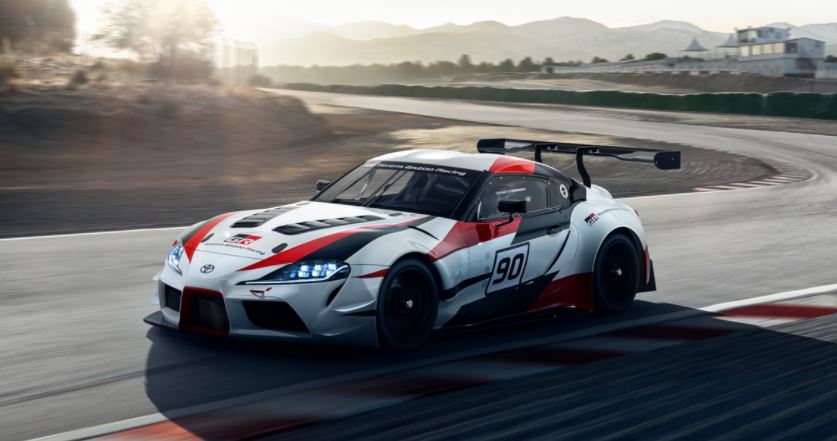 The new "GR Supra Concept" has taken a lot of design cue from Toyota's FT1 concept car which the company showcased in 2016. The car which was unveiled was a true racing car tuned by Gazoo Racing. The new race car will be probably seen in the Japanese touring car scene very soon. But for the rest of us, it might still take a while before we see the production cars on the road.
Toyota has really taken their time in developing the latest generation of Supras. The last time Supras rolled of the assembly line it was 2012. In our opinion which we think is hared by most of the car nuts out there is that the Supra badge carries with it very high expectation not only from the fans but from everybody. Tuners can't wait to see what they can do with it. Racing teams to see how they can push the technology of the car. car collectors who want high-performance street cars. we hope that it does not take another 2 years before we see the production model. Here are some more images of the "GR Supra Concept"