HTC Shows off what might possibly be the U12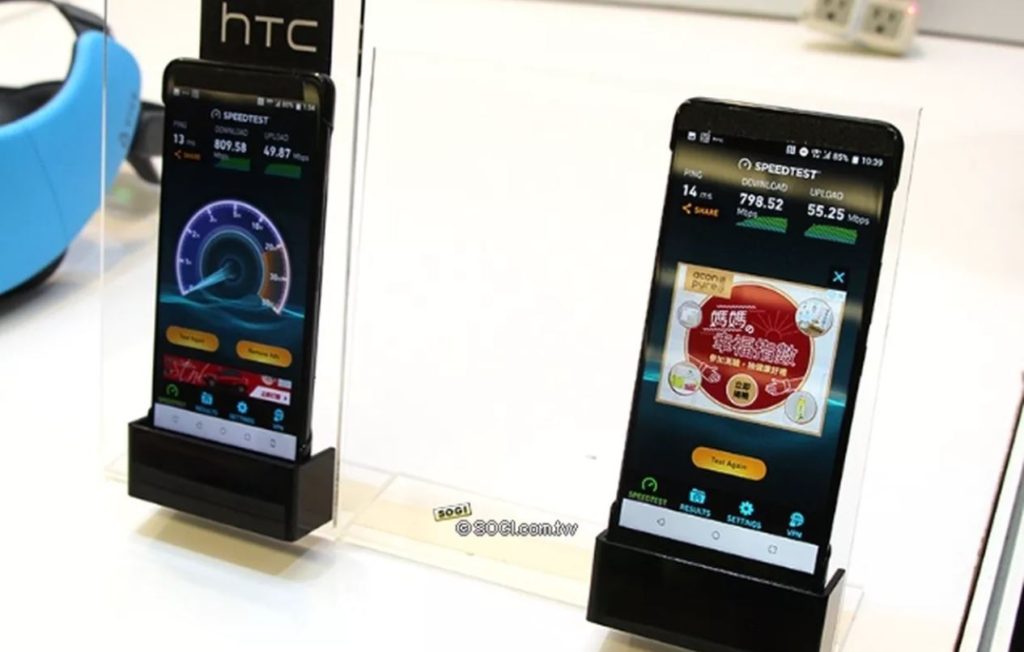 Image Source: SOGI Taiwan
HTC just showed off a possibly the U12 in a 5G event last week in Taiwan. There is still little known about the phone at this time. HTC usually releases its' flagship phone during the second quarter of the year and the timing seems just right to show off a new one.
The phone has an 18:9 display and very thin bezel which not unlike what the current flagship phone the U11 has. The event was a 5g event but the new phone is not going to be using 5G instead it will be using gigabit LTE which is know as Licensed Assisted Access (LAA). LAA combines LTE with the unlicensed 5GHz WiFi band to give it additional bandwidth and speed. Right now Qualcomm's Snapdragon 835 supports the technology and we are assuming the phone is using that as its' processor.
The device was showed off at a telecon event hosted by Chungwa Telecoms, Taiwan's largest telecom company, which aims to establish a 5G network in Taiwan before the turn of the decade. Nokia and Asus were also invited to the event.
With Mobile World COngress around the corner (MWC 2018) we can safely say that we will be seeing more from this phone and other manufacturers there.