Stock trading: Perfect for digital savvy millennials looking to build wealth
As the country's financial markets mature, Filipino millennials, or those born between 1980 and 2000, are learning the benefits of investing in the stock market to make their money grow.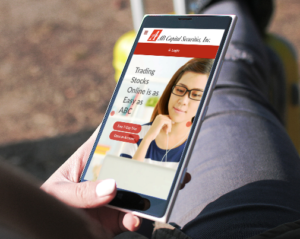 Stock trading, or the buying and selling of shares of stocks of a certain company in the Philippine stock market, may just be the perfect investment option for them. Stocks give them a form of ownership and participation in a company's growth. The profitability of their investment depends upon the rising price of the stock, which in turn directly depends on the performance and growing profits of the company of which they own stocks.
This is ideal for investors who are willing to take risks and prefer the benefit of having partial ownership in a company and the unlimited potential of rising stock prices. After all, it has been shown that while the prices of individual stocks rise and fall daily, over time the stock market tends to rise in value. Moreover, some stocks provide income in the form of dividends which can help fund a retirement or any future financial aim, or pay for additional investing.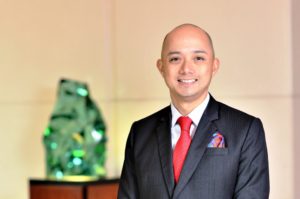 According to Victor "Junvee" L. Vital, president of AB Capital & Investment Corporation (ABCIC), stock trading can be a very exciting and ideal source of earnings for the upbeat millennials.
"It is for risk takers who seek higher returns. It is a very fluid investment as stock ownership is temporary and one can easily get in and out of it. And it does not require a big amount of money to start investing. There are also no hard and fast rules on trading stocks," he said.
Broker-assisted or online stock trading
Stock trading is traditionally broker-assisted, meaning investors are guided by their stock brokerage house's licensed traders or brokers, who provide research data on stock's fundamentals and trading history, as well as execute the buy or sell transactions.
Raymond, 35, started investing in stocks right after college. He has grown to love the stock market so much that his daily routine has long included going to one of the branches of ABCIC's stock trading subsidiary, AB Capital Securities Inc. (ABCSI), to trade. This has enabled him to earn while bonding with his brokers and fellow investors, who have become his close friends and mentors as well.
Aside from broker assisted transactions where clients like Raymond have experts who guide them along the way, investors can also opt to sign up for the company's online trading facility, where they can be in control of their stock trades using any connected device.
Serving as trading platforms are the ABCSI website and the ABCSI online stock trading app, which clients can download from their smartphones. Noteworthy, AB Capital is one of the first in the Philippines to offer a mobile app platform for online stock trading, which many of its clients prefer to use as they find it truly user-friendly.
Young entrepreneur Davy, 32 years old, who learned about stock investing in college, vouches for online stock trading, saying it is extremely convenient, as he does not have to vie for a broker's attention as he gets to trade on his own.
"I am on my phone all day and having a stock market tool like the AB Capital app just makes complete sense. It keeps me constantly in the loop as I am able to easily monitor my stock investments and have more time to study them, while still being able to go through my daily grind as an entrepreneur," he said.
Good investment
As the stock market is poised to yield greater returns over the long term, Vital said that not being in the stock market right now means losing out on opportunities to earn.
"You should put your money in stocks and let it work for you. An investment of as low as P10,000, for example, can already give you a reasonable volume of stocks to earn material gains from," he said.
Indeed, through stock trading, Davy and Raymond are able to have their hard earned money work for them.
"Instead of having idle funds sit in the bank, or purchasing things on a whim, like the latest gadgets out there, I have placed my money in the market for long term growth. This will give me financial freedom later on," said Davy.
Meanwhile, for Raymond, his earnings from stock investing augment his income from their family business. He also uses it as a means to secure his children's future.
"I am still holding on to the first shares of stocks I bought 16 years ago. These give me annual cash dividends, aside from the fact that the shares' market value has appreciated fivefold from the time I bought them. I plan to give these shares later on to my children as 'pamana' or inheritance," he said.
To learn more about stock trading, visit the ABCSI website at www.abcapitalsecurities.com.ph or attend its free seminars. Check the @abcapitalgroup Facebook page or call 898-7555 for seminar schedules.
ABOUT AB CAPITAL
AB Capital & Investment Corporation (ABCIC) and AB Capital Securities, Inc. (ABCSI) are both part of the Gaisano owned AB Capital Group, one of the Philippines' leading financial services institutions focused on the capital markets. With over thirty years of industry presence, ABCSI (formerly known as Anscor Hagedorn Securities Inc.) has become one of the major players in the Philippine financial markets, consistently ranked among the country's top brokerage firms in terms of turnover. It is also one of the pioneers in online stock trading.  Headquartered at the Tower One & Exchange Plaza in Ayala Ave., Makati, the company has branches in Binondo, Manila; Ayala Alabang, Muntinlupa; Greenhills, San Juan; as well as in key provincial cities in Cebu, Bacolod, Baguio and Dagupan.