4S1M-Yamaha Eyes Gold Cup in IRGP XI
The 4S1M-Yamaha Racing Team is all revved up and refueled as the action, drama, and glory on two wheels continues on the 11th Annual Inside Racing Grand Prix (IRGP), happening on November 18-19 at the Carmona Race Track. Among the top guns of the motorsport scene, John Emerson Inguito, Jeff Teopengco, Herbert Lopez, and Mark Djereck Ondillo will be vying to rule the race track on their respective classes.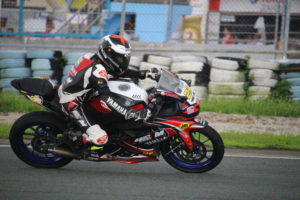 "Currently, we are preparing for the upcoming race to the best of our abilities," 4S1M Team Manager Ronald Uy said. "Proper diet, daily exercise, and intense practice are of utmost priority for the team right now," he added.
Team captain Herbert Lopez is sure to continue his supremacy from the penultimate round of the 2017 Shell Advance MotoIR Championship, as he battles to defend his podium on MotoIR category—riding the Yamaha R15. He is also expected to deliver an impressive performance under the Underbone 150 Master and FI category, with his finely-tuned Yamaha Sniper King.
Team ace Jeff Teopengco, reigning as overall champion on his fifth and sixth races and overall second of MotoIR 2 class , is on his road to redeem his strong-held gold spot on motoIR—riding his Yamaha R15. Expect a tight battle between the veterans as he races to victory under the Underbone 115 Expert and 160 Automatic Expert category—maneuvering Yamaha Vega Force 115 and Yamaha Mio 160, respectively.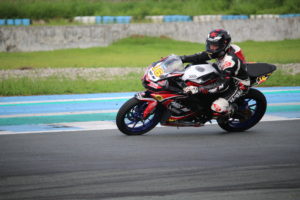 With a finishing podium from the fifth and ninth annual IRGP, John Emerson Inguito is back on track to thrill the crowd as he race  both under the Underbone 150 Master and Junior class; and MotoIR division.
On the other key category, Mark Djereck Ondillo, who finished as the overall first runner-up under 115CC Underbone Novice Class in the recently concluded 2017 Eneos Philippines Motorsport Championship, is set to prevail on 160 Automatic Novice Category with his Yamaha Mio 160 Scooter; and Yamaha Mio M3 on 130 Automatic Novice Category.
With the built confidence and trust on top of their series of victorious winning, 4S1M-Yamaha Racing Team will be fully-geared by BRT Philippines, JM Mirasol Advertising, Replica Pro, Racing Force, Marton batteries, MP, RK Racing Chain, Gazi Philippines Official, Moto Garage PH, Nissin, Jersey Haven, MDS, FDR, and Racing Boy Philippines.
For more information on 4S1M and 4S1M Yamaha Racing Team powered by BRT and Racing Force, interested parties may visit its showroom located at Racing Force, 2nd Avenue along Rizal Avenue, Caloocan City; visit their website at http://sumracing.com.ph/; or like its Facebook page, https://www.facebook.com/forcespeed1m/.