Smart, MLhuillier, Starmobile team up to have more Pinoys go digital
PLDT wireless unit Smart Communications (Smart) is working with MLhuillier Group of Companies and Star Telecom Alliance Resources, Inc. (Starmobile) to bring the smartphone into the hands of more Filipinos.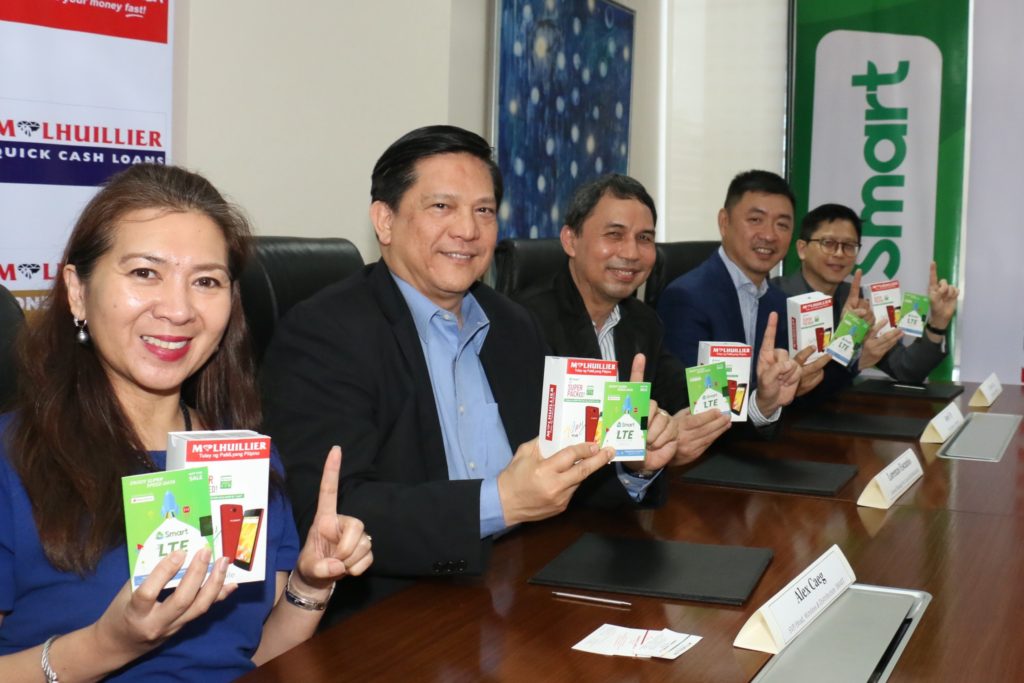 Under the partnership, leading pawnshop and remittance chain MLhuillier tapped leading handset vendor Starmobile to design a customized Android smartphone powered by a Smart SIM for its employees and customers.
The Starmobile 3G Android smartphone comes pre-loaded with the MLWallet app that digitizes its bill payments and remittances services, and the Smart Ka-Partner retailer app, which allows
MLhuillier employees and customers to take advantage of the lucrative Smart retailer business.
"This partnership is a milestone.  It allows MLhuillier customers and Smart subscribers to have a better experience when using their mobile phones. With over 2,000 shops in its network, we are happy to be chosen as one of MLhuillier's partners. Starmobile, meanwhile, has a strong record of giving good experience to its customers with its mobile handsets. We look forward to seeing more MLhuillier phones in the market," said Alex O. Caeg, head of Wireless Consumer Division Sales and Distribution at Smart.
"We forged this partnership with Smart and Starmobile to give our customers the power of convenience when they're paying bills or sending money using the ML Wallet app. Starmobile's customized smartphone powered by a Smart SIM allows us to use the mobile phone as a tool to further expand our financial services," said Lorenzo Escanio, MLhuillier's General Manager for Luzon/NCR.
"In making the best technologies available at the best value, we hope to be an enabler of the digial migration of more Filipinos with the aid of the mobile phone. MLhuillier phones will be sold at a value-for-money price of P2,350.  It is a smartphone with a dual SIM that is sure to give new smartphone users a great customer experience," said Joey Uy, CEO and chairman of Starmobile.
As part of the partnership, MLhuilllier branches all over the country will now be selling Smart retailer SIMs.
Smart, MLhuillier and Starmobile pursued the partnership to achieve their common goal of providing the community with quality products and services. This partnership is also seen to boost the respective customer networks of Smart and Starmobile, and reinforce MLhuillier's goal to seek other opportunities for growth within its core business.