IDC ranks Vivo among top 5 mobile phones worldwide
Fastest-growing smartphone brand boasts Perfect Selfie front camera, Steph Curry endorsement
In less than two years, Vivo has established its place in the highly competitive mobile phone scene, both in the Philippines and abroad.
According to International Data Corporation's (IDC) Quarterly Mobile Phone Tracker, Vivo is the fastest-growing smartphone brand worldwide, securing a spot among the top 5 premium global brands in the second quarter of 2017, and posting a quarter-to-quarter growth of 66 percent.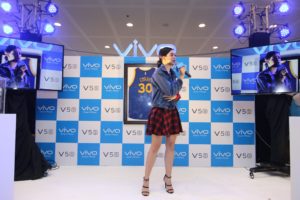 "Vivo disrupted the smartphone retail space through cash-rich marketing, aggressive sales promoter incentives and previously unseen levels of retailer support," says Jerome Dominguez, market analyst for client devices, IDC Asia/Pacific. "This challenged the traditional vendor-dealer relationship smartphone vendors have been accustomed to, and while leading vendors have been able to adapt, smaller players with less marketing and merchandising budget at their disposal were unable to do so, thus suffering drops in market shares."
Top of mind brand
High-visibility TV, print and billboard endorsements of Golden State Warriors point guard Stephen Curry quickly made Vivo a top of mind brand among Filipinos. Meanwhile, weekly mall tours in and out of Metro Manila that included performances from celebrities Tony Labrusca, McCoy de Leon, Sue Ramirez and Andrea Brillantes allowed discerning shoppers to discover the brand's innovative products and their unique features up close.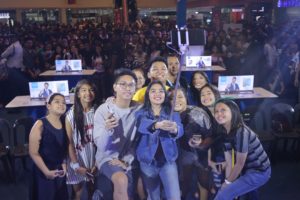 Vivo's flagship product is its V5s, an Android 6.0 mobile phone with 4gb of RAM and a 3000mAh non-removable battery. Available in crown gold, rose gold and matte black, the Vivo V5s boasts the world's first 20-megapixel front camera with bokeh effect, giving your super-sharp selfies a much-desired artistic, defocused background. The powerful front camera is also capable of shooting the Perfect Selfie, Group Selfie (fitting all family members and friends into a single frame) and Softlight Glow Selfie (snap a clear portrait no matter what time of the day). A13-megapixel rear camera captures precious moments with equal crispness and vivid color.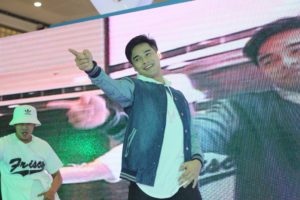 IDC expects smartphone sales to increase in the last quarter of the year when the forthcoming Christmas holidays signal a spike in the demand for quality mobile phones.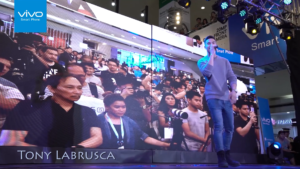 IDC is the premier global provider of market intelligence, advisory services and events for the information technology, telecommunications and consumer technology markets. Its Tracker products provide accurate and timely market size, vendor share and forecasts for hundreds of technology markets from more than 100 countries around the globe.
For inquiries about Vivo, visit the Vivo website at www.vivo.com/ph or check out its Facebook (https://www.facebook.com/VivoPhil), Instagram (https://www.instagram.com/vivophil/), and Twitter (https://twitter.com/vivo_phil) accounts.